کارت گرافیک ای ام دی رادون 480 شرکت اچ آی اس از سری IeQ X2 Roaring اورکلاک شده با خنک کننده آیس با دو عدد فن قدرتمند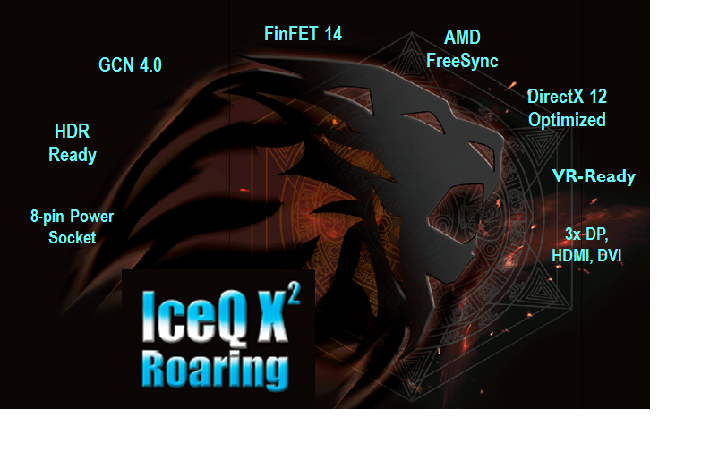 Metallic Fan Shroud and Back-plate
Creates Strong KING LION Image for the NEW Radeon RX Series models
Offers Stronger Protection both on fansink and the components at the rear of PCB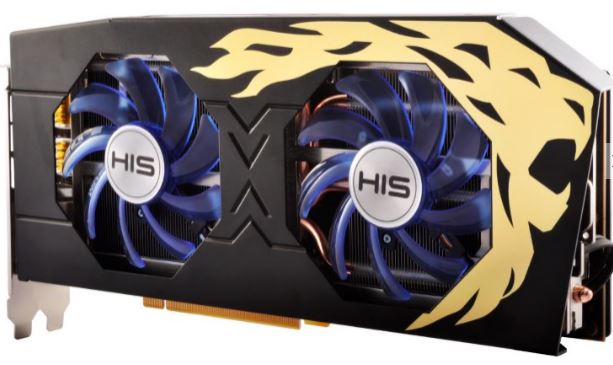 0dB Smart Fans
Prolong the life-span of the fans
Start to spin when the GPU temperature reaches about 600C
Stop spinning when started & when GPU temperature drops to about 500C
Provide a silence environment for enjoying Home Movie & Casual Gaming

Advanced Composite Heatpipes
The Heatpipes are specially made to increase the total surface area for removing heat from GPU.
Integrated VRM Heatsink
The heatsink is designed to integrate with the main block of Heatsink/Heatpipes
Much more effective to transfer heat away from HOT VRM


Digital Power Components
Adopts International Rectifier (IR) Digital PWM ( IR3567B)
Provides 6-phase output with variable gate voltages & instant monitoring through HIS OC Tool
Better Overclocking Performance


Factory-tuned OC Clock
OC Clocks tuned & tested at factory.
Offers more stable OC Clocks & boost up the Overall Performance.
مشخصات فنی
Base 1120 MHz, Boost Clock 1288 MHz

DisplayPort 1.4 - 5120 cx 2880 pixel resolution @ 60Hz
HDMI 2.0b - 4096x2160 pixel resolution @ 60Hz

3 x DP + 1 x HDMI + 1 x DVI

500W (or greater) power supply with one 75W 8-pin PCI Express power connector recommended.

PCI Express® based PC is required with one X16 lane graphics slot available on the motherboard
500W (or greater) power supply with one 75W 8-pin PCI Express power connectors recommended
NOTE: Minimum recommended system power supply wattage is based on the specific graphics card and the typical power requirements of other system components. Your system may require more or less power. OEM and other pre-assembled PCs may have different power requirements.
Minimum 4GB of system memory/ 8GB recommended
8GB (or more) system memory recommended for AMD CrossFire™ technology
Installation software requires CD-ROM drive
DVD playback requires DVD drive
A display with digital input (HDMI, DisplayPort or DVI) is required
Blu-ray™ playback requires Blu-ray drive
Supported operating systems include Linux®, Windows® 10 and Windows® 7
64-bit operating system highly recommended.

شرکت عقیق رایانه، نماینده رسمی در ایران

کارت گرافیک اچ ای اس رادئون 480 HIS RX 480 IceQ X² Roaring OC 8GB AMD Radeon Memory Clock 8000MHz 256-bit PCI Express x16 Gen 3.0
آخرین تغییرات قیمت و موجودی