مادربرد ام ای آی سری ایکس 99 گیمینگ پرو کربن با قابلیت پشتیبانی از 128 گیگابایت حافظه رم ddr4 و ساپورت 3 عدد کارت گرافیک در حالت SLIو CrossfireX و نورپردازی RGB بسیار زیبا بروی برد میتواند به عنوان یکی از انتخاب های مهم در بخش بردهای گیمنگ به شمار بیاید.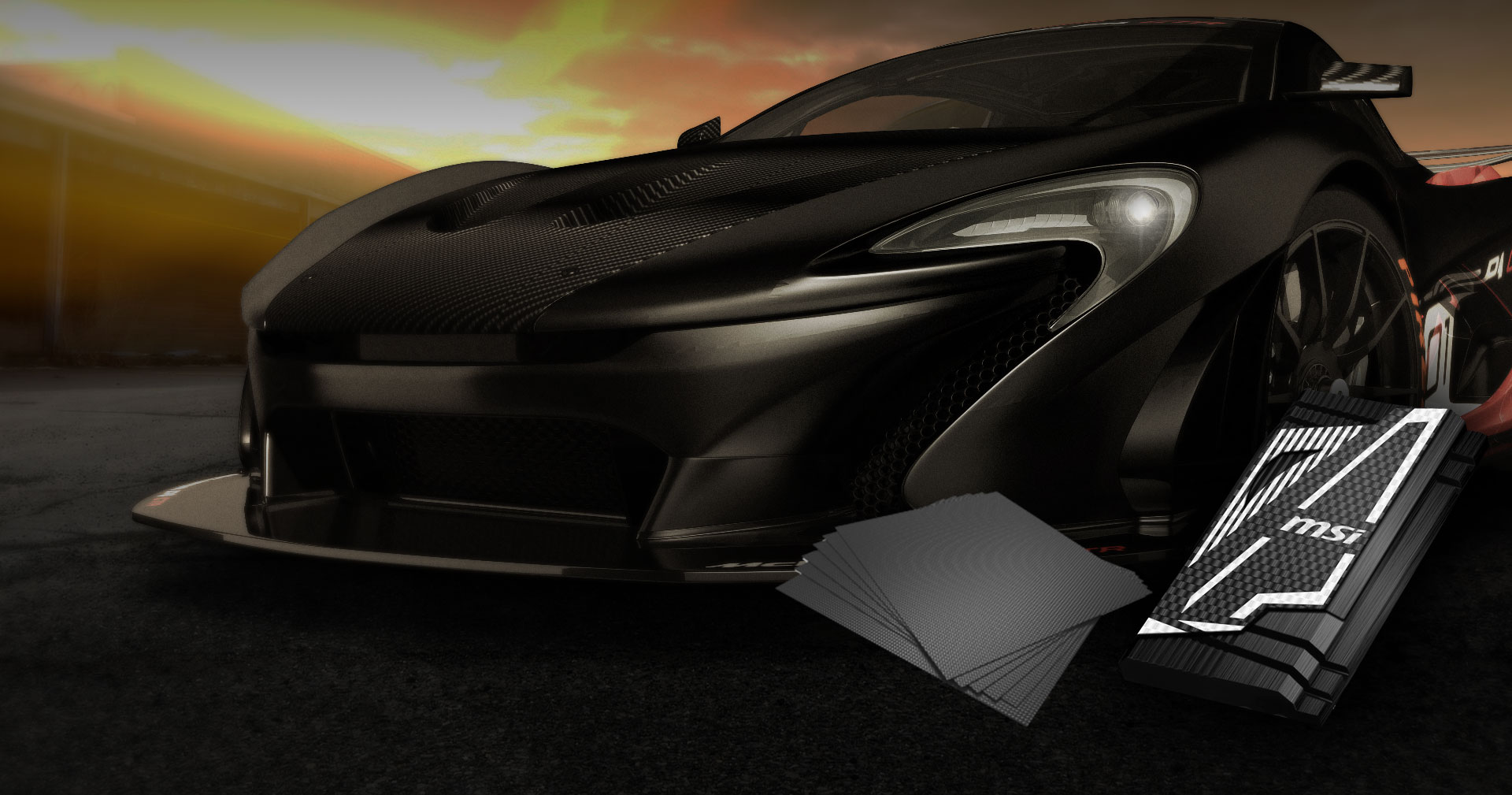 BLACK WITH CARBON SKIN
Carbon-fiber-reinforced polymer is used extensively the world of car racing, where each second counts. Besides its strength and futuristic look, carbon-fiber is also very light for ultimate performance to pursue track records. MSI GAMING motherboards are dedicated to ultimate performance and the best gaming experience. The CARBON motherboards black scheme combines flashiness with sophistication that is sure to make your pc stand out in looks and performance.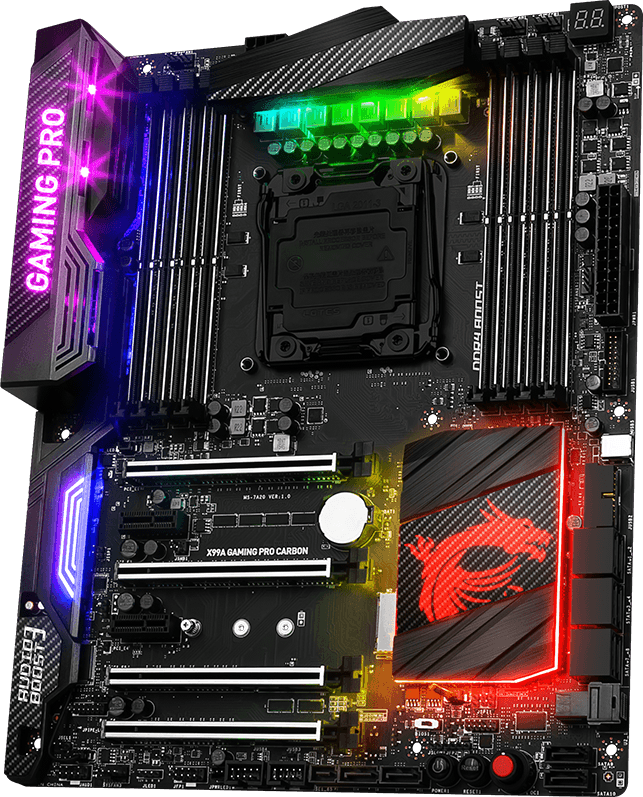 MYSTIC LIGHT
Customize and set up your own color scheme with Mystic Light. Make your build look on fire or cold as ice. You are in control. You can select any of the colors from the palette to match your systems' design. Tired of always the same color? Just change it to another one using the easy to use Mystic Light APP available on PC, phone and tablet, and make your PC look & feel brand new!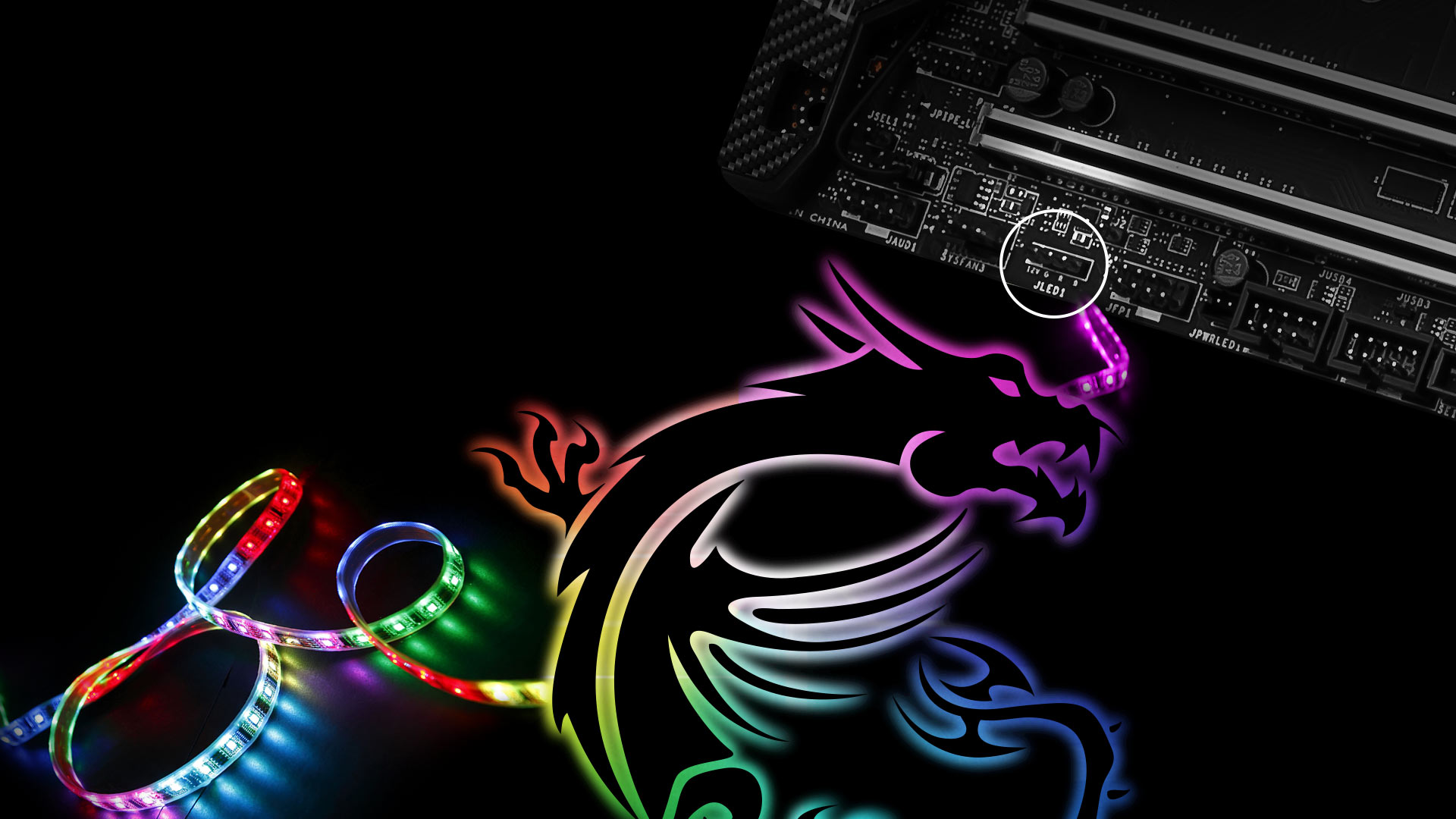 MYSTIC LIGHT EXTENSION
Dedicated HEADER for 4-PIN RGB-STRIP & LIGHTING CONTROL Designed for anyone who simply wants to have a perfectly stylish gaming rig. With MSI's Mystic Light Extension header, it provides the most intuitive way to control the fascinated LED strip without the ordinary controller. Just install the standard 12V RGB strips onto the 4-pin Mystic Light Extension RGB-strip header, then control your lighting to any style you want. Extend the Mystic Light to whole gaming rig and your gaming room. *The Mystic Light Extension header supports standard 5050 RGB LED strips with a maximum power rating of 3A (12V). For highest brightness, strip length should not exceed 2m. *2 extension cables, without RGB LED strips, are included in package.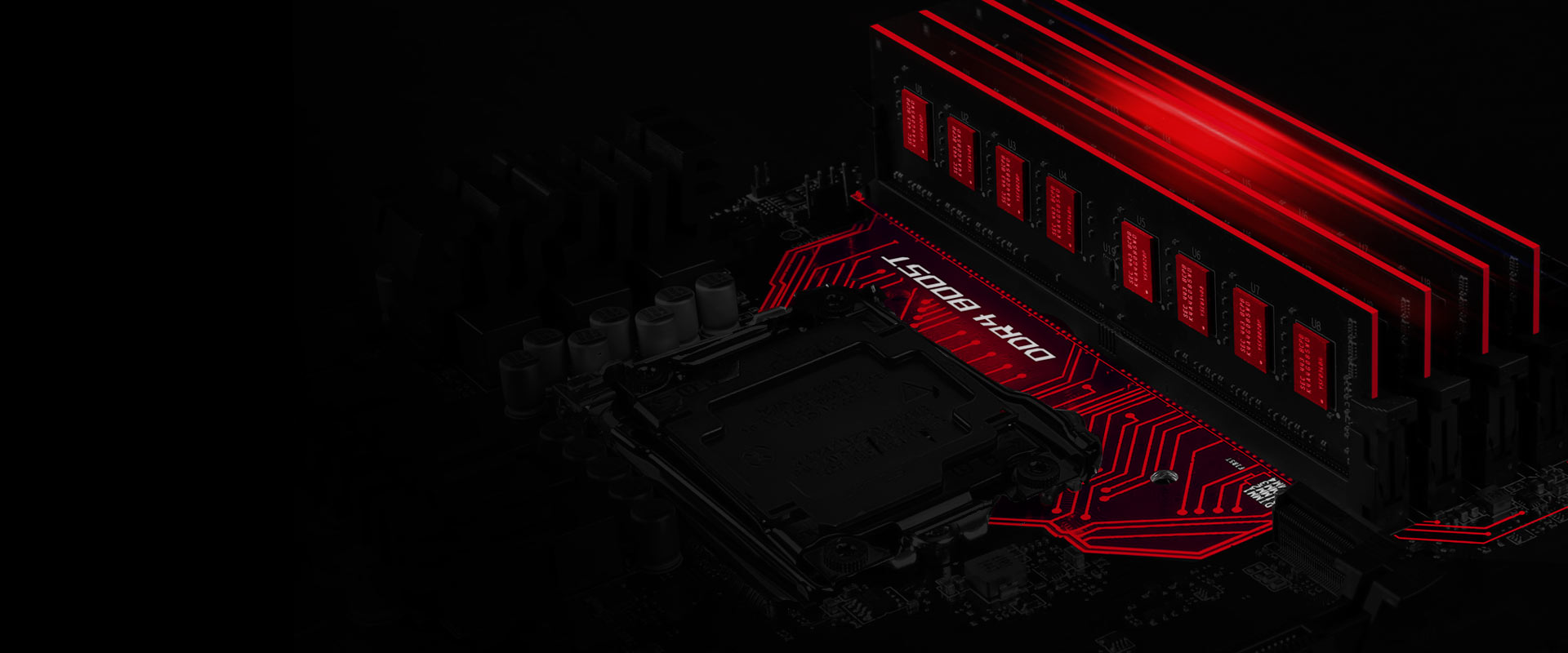 UNMATCHED MEMORY
PERFORMANCE AND STABILITY
With traditional memory design the memory signals are often distorted by electromagnetic signals from other components, making the system perform slower or become unstable. MSI introduces DDR4 Boost technology with optimized traces and fully isolated memory circuitry. This design ensures the memory signals stay pure for optimal performance and stability. Steel Armor technology is now also available for DDR4 Boost, offering better EMI-shielding and even better signal strength, for optimal memory performance.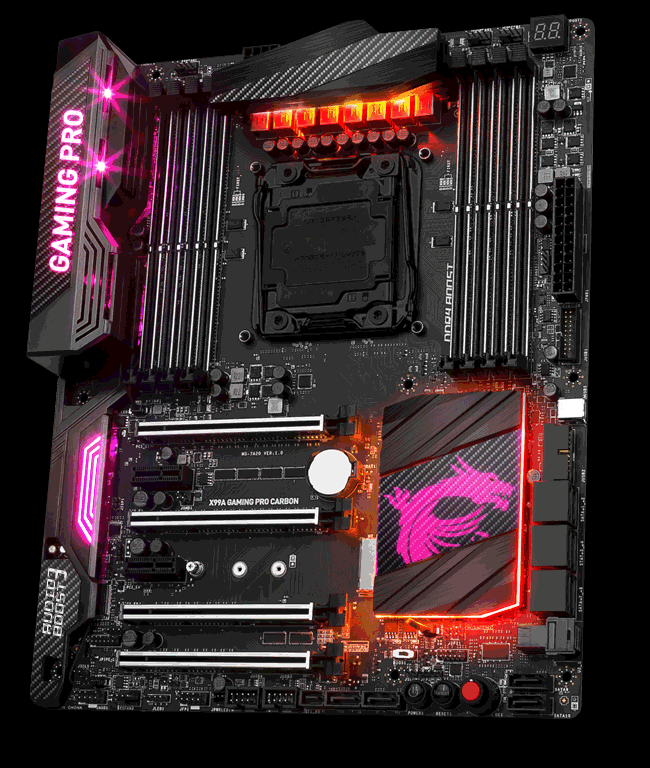 DEDICATED GAMING LAN WITH INTEL®
Experience a more fluid game with Intel® LAN. Intel® LAN is designed to deliver high performance when gaming, delivering more throughput than other solutions. Intel® LAN is optimized for championship level online and LAN eSports by reducing CPU overhead and offering exceptionally high TCP and UDP throughput. This way, your CPU can be used more effectively and you can enjoy more FPS when gaming. GAMING OPTIMIZED BANDWITH MANAGEMENT
Dedicated to giving you the best online gaming experience with optimized traffic prioritization and low latency, MSI GAMING LAN Manager automatically classifies and prioritizes the latency-sensitive applications for online games. MSI GAMING LAN MANAGER
Automatically prioritizes games above other applications
Allows you to change applications' traffic priority
Allows you to customize bandwidth for each application

LAN PROTECT
Featuring 15KV anti-surge protection to shield your network from lightning strikes and static electricity, LAN Protect is a LAN connector designed to give you the best networking experience. It's highlighted with a red LED inside the RJ45 connector to show its functionality. MSI Xtreme Audio DAC

REWARD YOUR EARS WITH STUDIO GRADE SOUND QUALITY
With Audio Boost 3, powered by Nahimic Sound Technology, we're delivering the highest sound quality through the use of premium quality audio components. That way, you can enjoy breathtaking, crystal clear sound and music through 8-channel HD Audio or high impendance headphones and truly dominate the game.

Nahimic Audio Enhancer Nahimic audio software offers high definition sound technology which boosts the audio and voice performance of your gaming computer. Enjoy an immersive virtual 7.1 sound over your standard stereo equipment! And game comes true Nahimic Immersive Audio becomes your special weapon in-game Sound is a major part of your gaming experience. Live, feel and become invincible, thanks to a unique sound Icone Mic Activation
Virtual Surround
Icone Mic Activation
Trebble Enhancer
Icone Mic Activation
Smart Loudness
Icone Mic Activation
Bass Boost
Icone Mic Activation
Voice Clarity
voice
NEW Expert Settings Take Control Tune your listening experience with 4 gaming and 3 multimedia audio profiles. Enjoy 10 band EQ with 6 preset profiles and 1 custom profile. Access to the playback and recording device properties. Easy to access from main UI. Icone Youtube Tutorial: Discover Expert Mode
2X FASTER
MSI USB 3.1 GEN2
Transfer your favorite games, music and movies over USB faster than ever. USB 3.1 Gen2 enables lightning-fast transfer speeds up to 10Gb/s! USB3.1
Benefits 2X faster than USB 3.1 Gen1
20X faster than USB 2.0
Up to 10Gbps data transfer bandwidth
Boost transfer rate for your PC and peripherals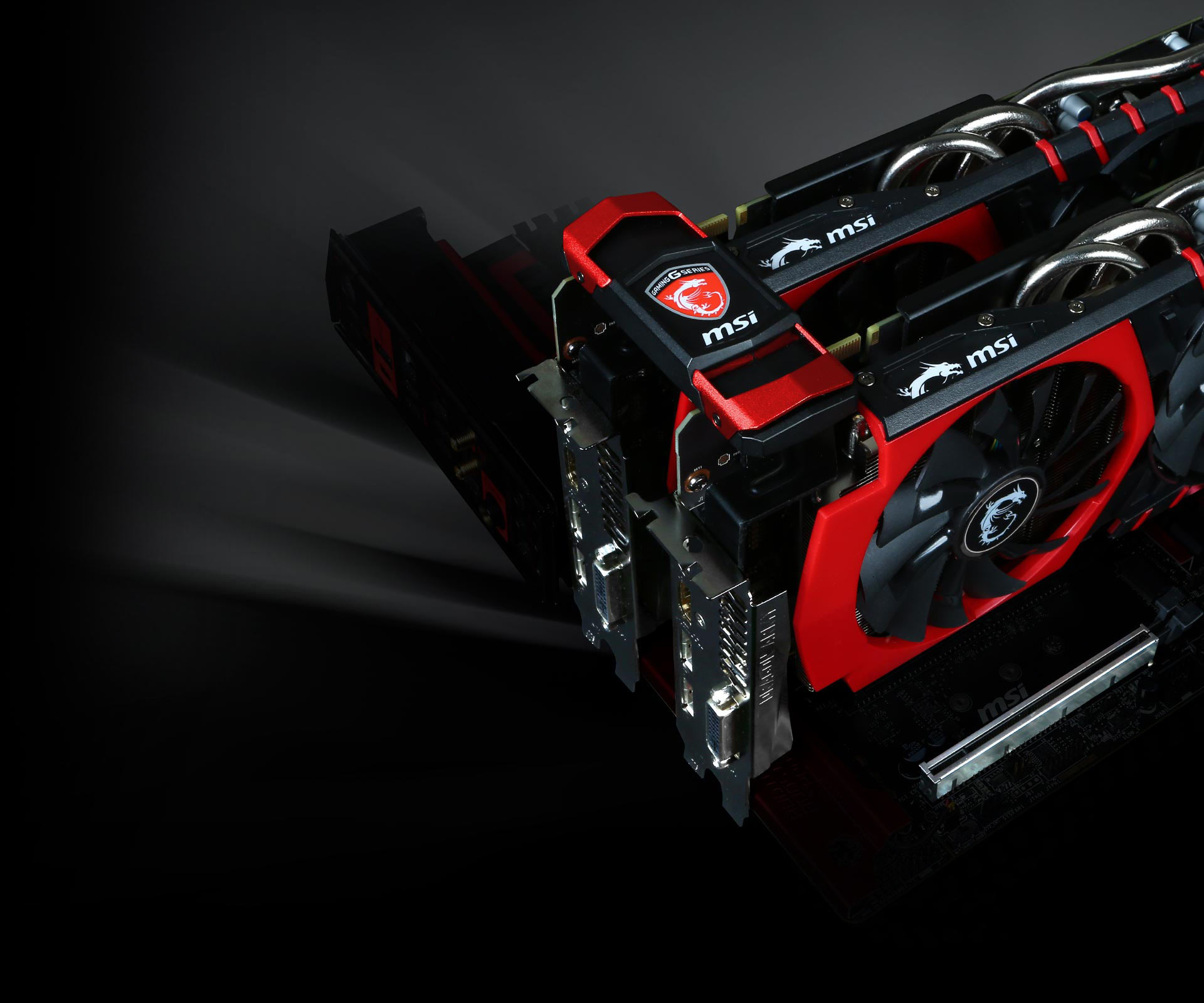 OPTIMIZED FOR MULTIPLE GRAPHICS CARDS
SLI /CROSSFIRE SUPPORT
This motherboard supports SLI / CrossFire. Optimal PCI-Express slot placement allows for better fitting and airflow. That way, you can enjoy the best graphics at the highest framerate jumping from your screen when running an NVIDIA® SLI™ or AMD CrossFire™ setup.
PREVENT DAMAGE!
Worried about damaging the PCI-Express slot or your graphics card because of the weight?
MSI® STEEL ARMOR
Steel Armor has more solder points on the PCB for more strength and protects the PCI-Express signals against electromagnetic interference for a stutter-free gaming experience and higher GPU overclocking.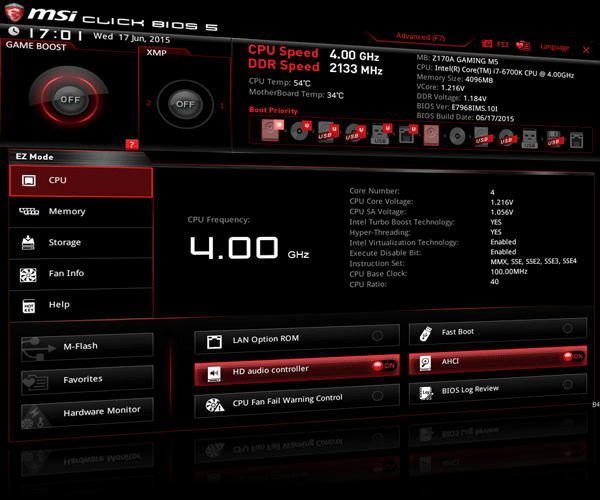 THE ALL NEW, AWARD-WINNING CLICK BIOS 5
rwdimg
rwdimg LEARN MORE ON OUR UEFI BIOS PAGE
Explore the greatly improved, award-winning CLICK BIOS 5 and use it to tune your system to maximum performance to get the most out of your games. MSI CLICK BIOS 5 is the next generation UEFI BIOS with optimizations for Windows 10. Control your system in two modes: EZ mode, for the most used settings and functions. Advanced mode for more detailed settings and fine-tuning options to boost your system's performance. Variety of options to boost your game performance
Next gen UEFI BIOS with award winning design
High-resolution multi language scalable font
Easy to use
Advanced overclocking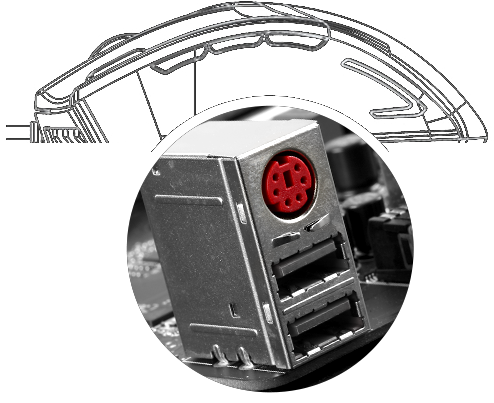 GAMING DEVICE PORT
MSI Gaming Device Port is optimized to deliver the best connectivity for high end gaming mice to fully utilize its speed. You can customize your mouse' DPI to change accuracy and program macro combinations using the easy to use Mouse Master software to perform multiple commands with just one click. Gaming benefits More responsive, faster reactions
Customizable mouse settings
Customizable mouse accuracy (DPI)
Program macros for multiple actions in 1 click
Smoother gameplay
Technical benefits 3x more gold than regular connectors
10x longer lifetime when plugging/un-plugging
Prevents oxidation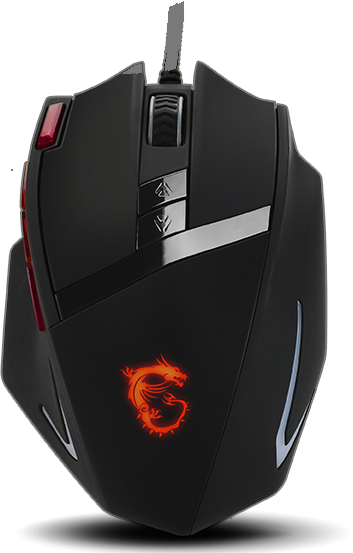 WTFast is the Gamers Private Network ; like a global automated army of IT specialists all working together to optimize your game connection from end to end. WTFast reports rich connection stats for your online game, so you can see exactly what is happening with your game connection.
XSplit Gamecaster & Broadcaster V2 lets you easily record your gaming moments and broadcast your live gameplay sessions to Twitch, YouTube, UStream and more. It's simple, easy to use and ideal for sharing your gameplay with friends, family or the world - or for capturing those perfect gaming moments, just for the heck of it.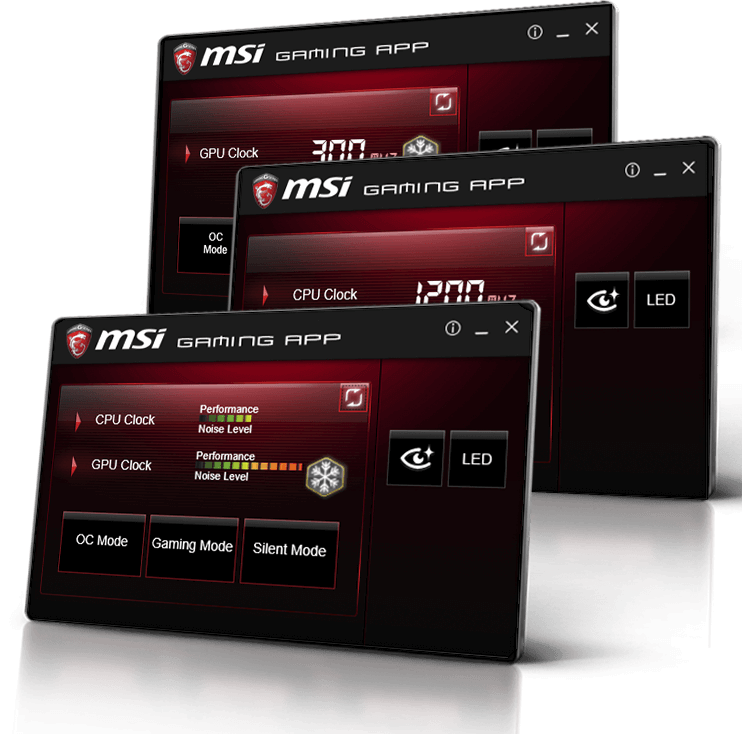 OVERCLOCKING MADE EASY
Outperform your competition with the MSI® GAMING APP which allows simultaneous control of both your Graphics Card's overclocking.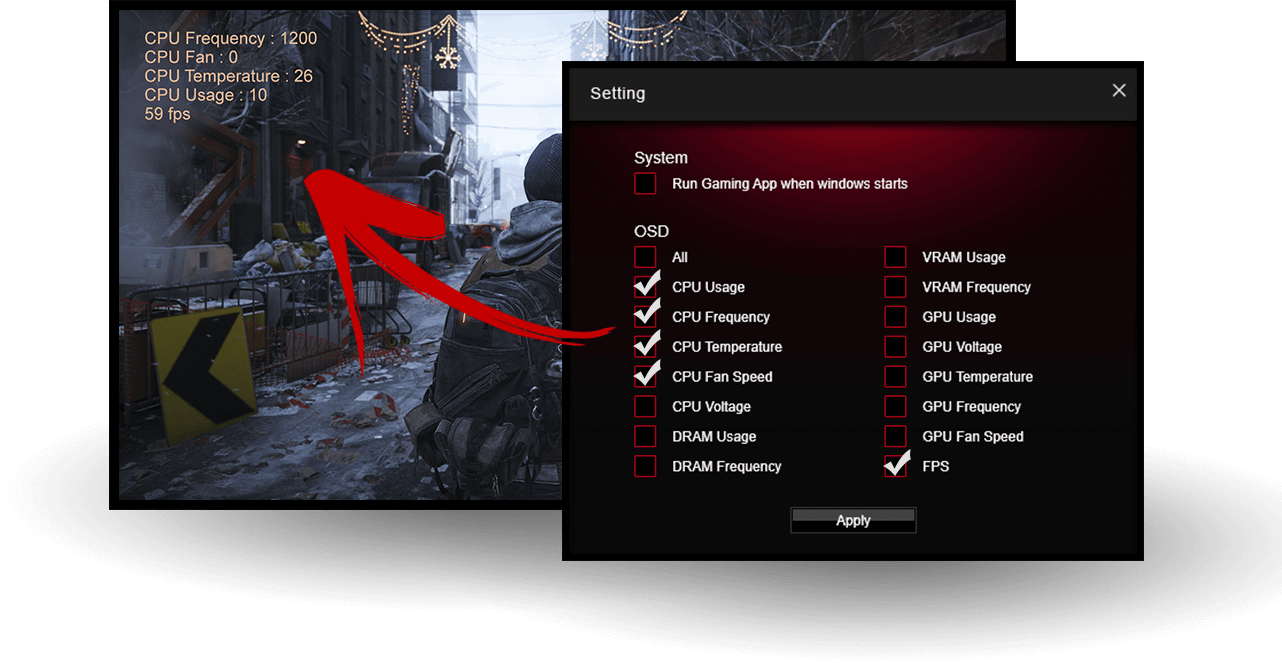 A DIFFERENT VIEW
ON GAMING
MSI Dragon Eye allows you to watch a YouTube video or Twitch Stream while playing a game simultaneously. Simply add a link or stream to the Dragon Eye application and select the size, position, volume and transparency and start gaming. With a few hotkeys you can start/pause your video or set the volume.
SSD NOT FAST ENOUGH? TRY MSI RAMDISK!
Get an unlimited RAMDisk for free (worth $35) with MSI GAMING motherboards. RAMDisk allows you to create a virtual drive from your system memory, enabling speeds up to 25x faster than a modern SSD. You can load complete games, speed up your browser or your page file significantly increasing system performance! You even increase your SSD's lifespan by using RAMDisk as it reduces unnecessary read and write operations to your SSD.
Speed up system performance
Speed up games, apps and browser
Increase SSD lifespan
Intel® Socket 2011-v3

• Supports New Intel® Core™ i7 Processor Extreme Edition for LGA2011-3 Socket
• Support lntel® Turbo Boost Max Technology 3.0.

Intel® X99

DDR4

128GB

• 8 x DDR4 memory slots, support up to 128GB*
- Supports DDR4 3466(OC)/ 3400(OC)/ 3333(OC)/ 3200(OC)/ 3000(OC)/ 2933(OC)/ 2800(OC)/ 2666(OC)/ 2600(OC)/ 2400/ 2200(OC)/ 2133 MHz
• Quad channel memory architecture
• Supports Intel® Extreme Memory Profile (XMP)
* Hyper DIMM support depends on the individual CPU physical characteristics

• Supports 3-Way AMD® CrossFire™ Technology
• Supports 3-Way NVIDIA® SLI™ Technology

• 4x PCIe 3.0 x16 slots*
- Support x16/ x0/ x0/ x0, x16/ x16/ x0/ x0, x16/ x16/ x0/ x8, x8/ x16/ x8/ x8 with the CPU that supports 40 PCIe lanes.
- Support x16/ x0/ x0/ x0, x16/ x8/ x0/ x0, x8/ x8/ x8/ x0, x8/ x8/ x8/ x4 with the CPU that supports 28 PCIe lanes.
• 2 x PCIe 2.0 x1 slots

• Intel® X99 Chipset
• 10 x SATA 6Gb/s ports (2 ports from SATAe port)
- SATA1~6 support RAID 0, RAID 1, RAID 5 and RAID 10
- SATA7~10 only support IDE mode and AHCI mode
• 1 x M.2 slot (Key M)*
- Supports up to PCIe 3.0 x4 and SATA 6Gb/s
- Supports 2242/ 2260/ 2280 storage devices
• 1 x U.2 port */ **
- Supports PCIe 3.0 x4 NVMe storage
• 1 x SATAe port* (compatible with 2 SATA ports)
- Supports up to PCIe 2.0x2
• Supports Intel® Smart Response Technology***

• 1 x Intel® I218-V Gigabit LAN controller

• Realtek® ALC1150 Codec
- 7.1-Channel High Definition Audio
- Supports S/PDIF output

• ASMedia® ASM1142 Chipset
- 1 x USB 3.1 Gen2 (SuperSpeed USB 10Gbps) port on the back panel
- 1 x USB 3.1 Gen2 (Super Speed USB 10Gbps) Type-C port on the back panel

• Intel® X99 Chipset
- 5 x USB 3.1 Gen1 (SuperSpeed USB) ports (1 internal Type-C port on the board, 4 ports available through the internal USB connectors)
- 8 x USB 2.0 (High-speed USB) ports (4 ports on the back panel, 4 ports available through the internal USB connectors)

• VIA VL805 Chipset
- 4 x USB 3.1 Gen1 (SuperSpeed USB) ports on the back panel

- 1 x 24-pin ATX main power connector
- 1 x 8-pin ATX 12V power connector
- 10 x SATA 6Gb/s connectors
- 1 x SATA Express connector
- 1 x M.2 slot
- 1 x U.2 port
- 2 x USB 2.0 connectors (supports additional 4 USB 2.0 ports)
- 2 x USB 3.1 Gen1 connectors (supports additional 4 USB 3.1 Gen1 ports)
- 1 x USB 3.1 Gen1 Type-C port
- 1 x 4-pin CPU fan connector
- 1 x 4-pin Water Pump connector
- 3 x 4-pin system fan connectors
- 1 x Front panel audio connector
- 2 x Front panel connectors
- 1 x TPM module connector
- 1 x Chassis Intrusion connector
- 1 x Clear CMOS jumper
- 1 x Slow mode booting jumper
- 1 x GAME BOOST knob
- 1 x Power button
- 1 x Reset button
- 1 x Multi-BIOS switch
- 1 x RGB LED connector

- 1 x PS/2 keyboard/ mouse combo port
- 4 x USB 2.0 ports
- 1 x Clear CMOS button
- 4 x USB 3.1 Gen1 ports
- 1 x LAN (RJ45) port
- 1 x USB 3.1 Gen2 port
- 1 x USB 3.1 Gen2 Type-C port
- 1 x Optical S/PDIF OUT connector
- 5 x OFC audio jacks

• 12 in. x 9.6 in. (30.5 cm x 24.4 cm)
• ATX Form Factor

Supports New Intel® Core™ i7 Processor Extreme Edition for LGA 2011-3 socket
DDR4 Steel Armor with Best signal stability , Quad Channel DDR4-3466+(OC)
Support lntel® Turbo Boost Max Technology 3.0
Mystic Light: Customize and set up your own color scheme with GAMING APP to make your PC look & feel brand new!
Mystic Light Extension: Extend you style to everything
Turbo U.2 & M.2 Steel Armor: Delivering next generation M.2 Gen3 x4 performance with transfer speeds up to 32 Gb/s
USB 3.1 Gen2 Type-C & Type-A combo + USB 3.1 Gen 1 Type-C (front) + SATA EXPRESS 10Gb/s + SATA 6Gb/s
Audio Boost 3 : Reward your ears with studio grade sound quality
Nahimic Audio Enhancer: Immersive sound quality that pushes the limits of reality
GAMING LAN with LAN Protect, powered by Intel® : The best online gaming experience with lowest latency
XSplit Gamecaster V2: Show off you skills to the world with a 1 year premium license for this popular streaming software
Military Class 5: The latest evolution in high quality components featuring the brand new Titanium Chokes
Guard-Pro: Improved Protection and Power Efficiency
MULTI-GPU with Steel Armor: Steel Armor PCI-E slots. Supports 3-way NVIDIA SLI & AMD Crossfire™
Game Boost: Generate more FPS in games with 1 push of a button
EZ Debug LED: Easiest way to troubleshoot
Overvoltage Protection:Prevent Unforeseen Damage
GAMING Hotkey: Launch your favorite games with a single button
Click BIOS 5: Award-winning brand new Click BIOS 5 with high resolution scalable font
SteelSeries Certified: Optimized for SteelSeries gaming gear
GAMING CERTIFIED: 24-hour on- and offline game testing by eSports players for the best gaming experience

شرکت ایستا، نماینده رسمی در ایران

مادربرد ام اس ای ایکس 99 گیمینگ پرو کربن MSI X99A GAMING PRO CARBON RGB-LED DDR4 3466 Steel Armor Turbo Boost 3 Mystic Light Turbo U.2 & M.2 Steel Armor
توليد کننده:
Msi Co