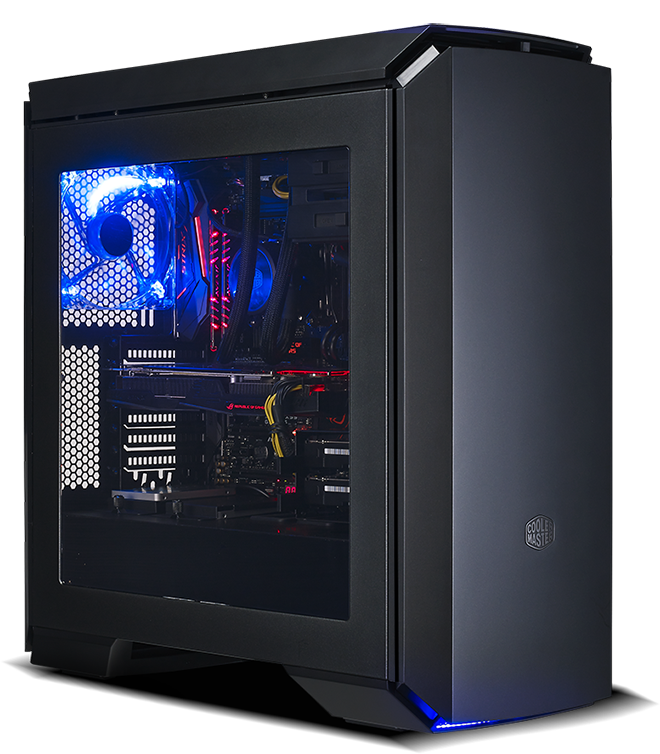 Clean and ElegantWHEN MODULARITY MEETS SIMPLICITYWith an elegant outlook, this modular case is for the ones valuing simplicity. It comes with our FreeFormTM Modular System Technology allowing user to adjust, customize and upgrade your pc case. With smooth, flush panels and a large side window, this case will complement softer and more refined home, gaming and office setups.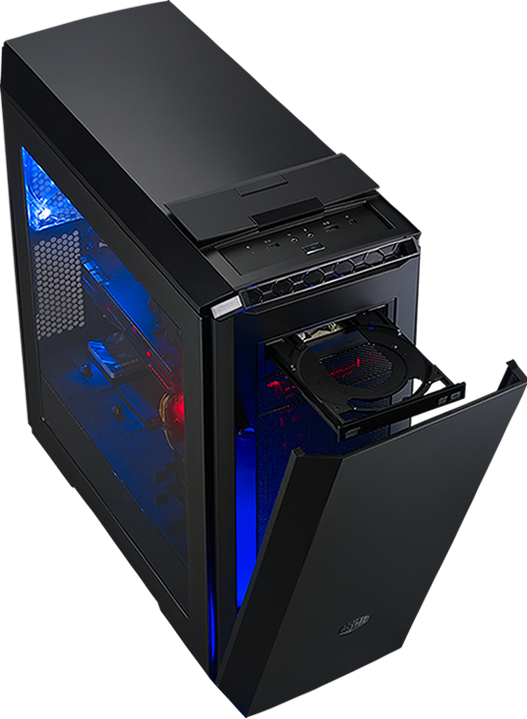 Discreet Air VentsThin vents on four corners of the case provide ventilation. Pop the top and front panels up slightly for even more cooling options. With a convenient magnetic system, feel free to increase the airflow or simply remove your panels for easy access to your fans.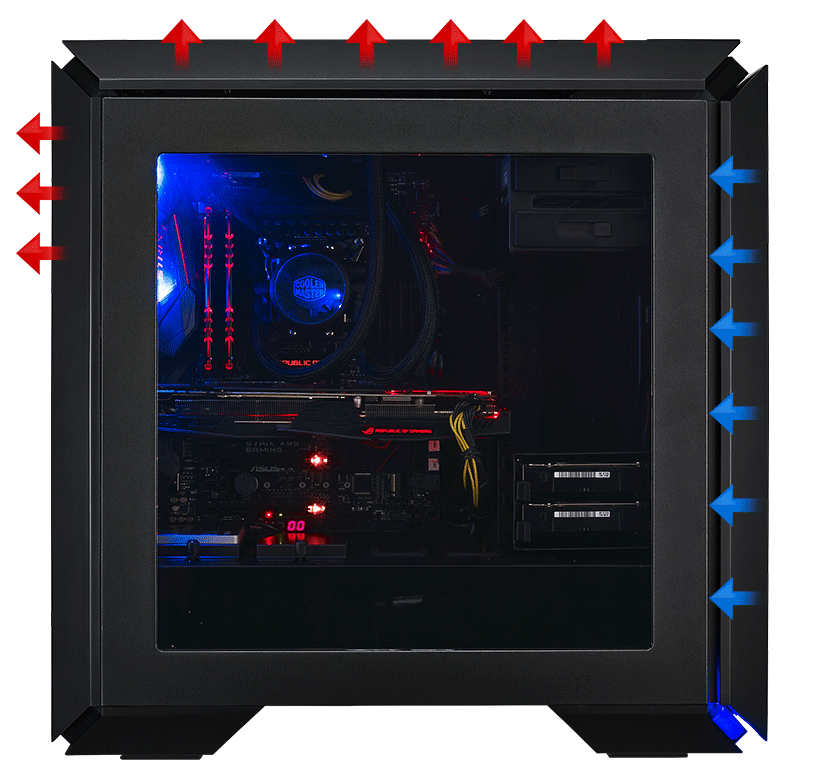 Removable Rear PanelGet a cleaner look by hiding your messy cables into the removable rear panel.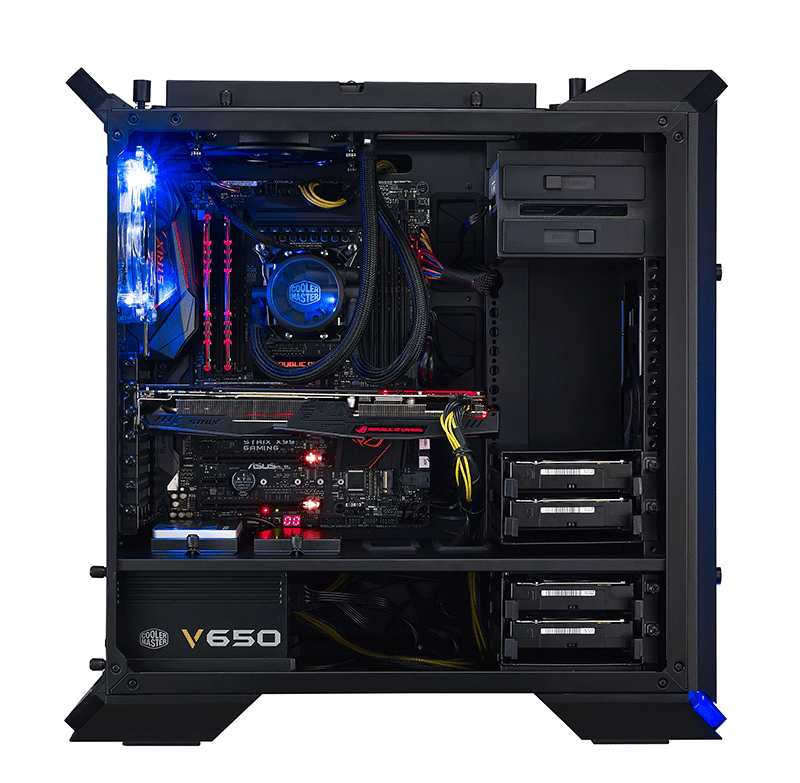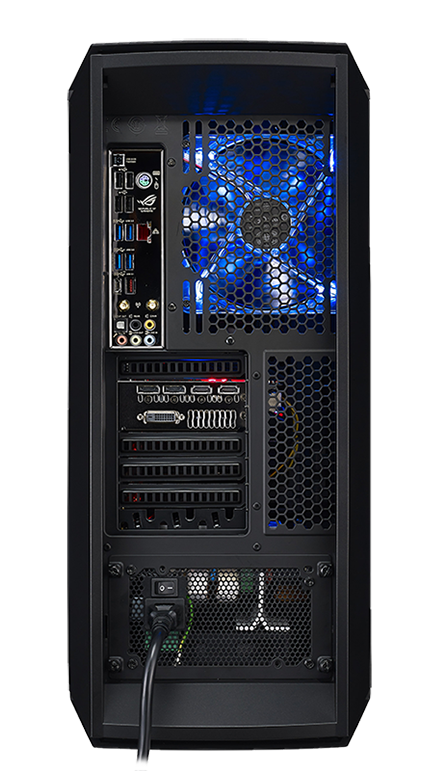 Master AccessoriesTOWARDS A PC AS UNIQUE AS YOUR PERSONALITYThere is already an ever-growing range of accessories available with the MasterCase Series. There's more to come in the following months as we come even closer to a future-proof, ultra modular design that you can swap and upgrade through the years without having to buy a new case every time tech jumps forward.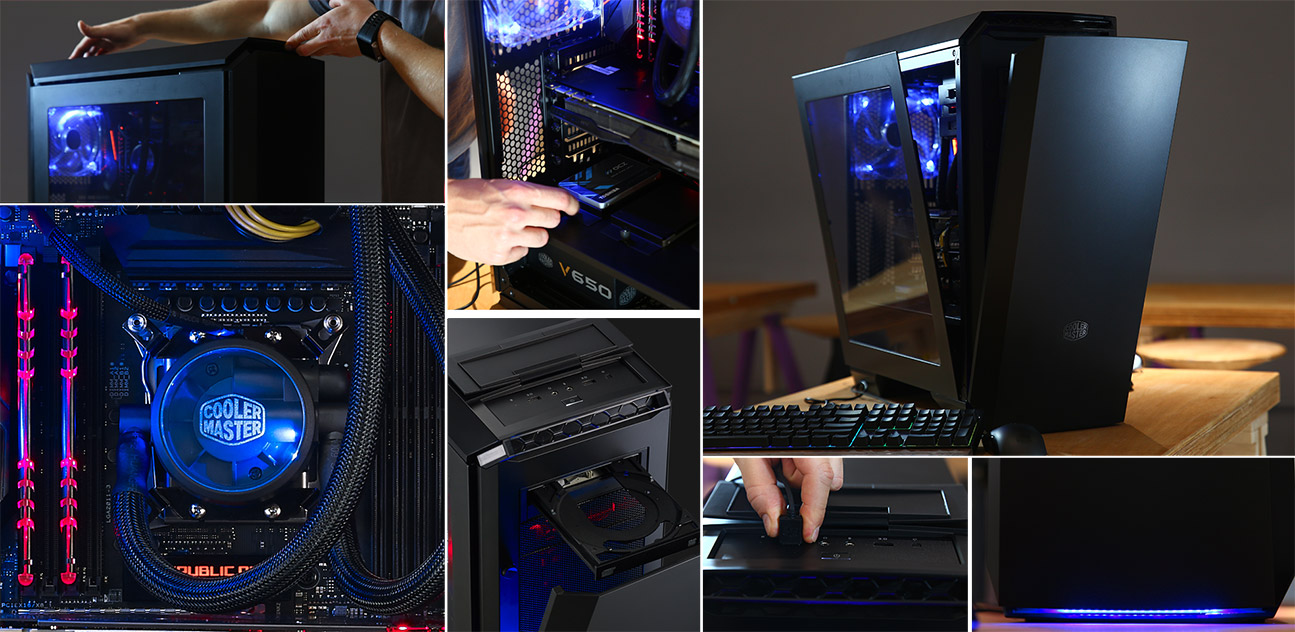 مشخصات فنی
Steel body, Plastic panels

USB 3.0 x 2
Audio in / out

Front 240 / 280mm
Rear 120 / 140mm
Top 240mm / 280mm (max. 297mm radiator length)
Front 120mm x 3 / 140mm x 3
Rear 120mm x 1 / 140mm x 1
Top 120mm x 2 / 140mm x 2

412mm / 16.22" (without 3.5" HDD cage) 296mm / 11.7" (with 3.5" HDD cage)

Cable Routing Behind Motherboard Tray 25mm - 35mm
Dust Filters Front, bottom
Power Supply Bottom mount, ATX
Extra features Side Window Panel
Front bottom Blue or Red LED Strip x 1

شرکت آواژنگ، نماینده رسمی در ایران

کیس کولرمستر مسترکیس پرو 6 CoolerMaster MasterCase Pro 6 LED Blue Dark metallic grey exterior with black interior Steel body, Plastic panels Side Window Panel
آخرین تغییرات قیمت و موجودی