Windows 10 Home
6th Gen Intel® Core ™ i7 7th processor with DDR4 memory
GeForce® GTX Pascal graphics
PCIE-Gen3 SSD speed up to 2.2GB/s
USB Type C with reversible design
Audio Boost: reward your ears with true quality
Nahimic Audio Enhancer
Steel Series Certified, enhance your gaming experience
Mystic Light LED design
High quality and durable components Military Class 4
Super Charger 2: super power delivery, fast charge you mobile device
All new Gaming Center application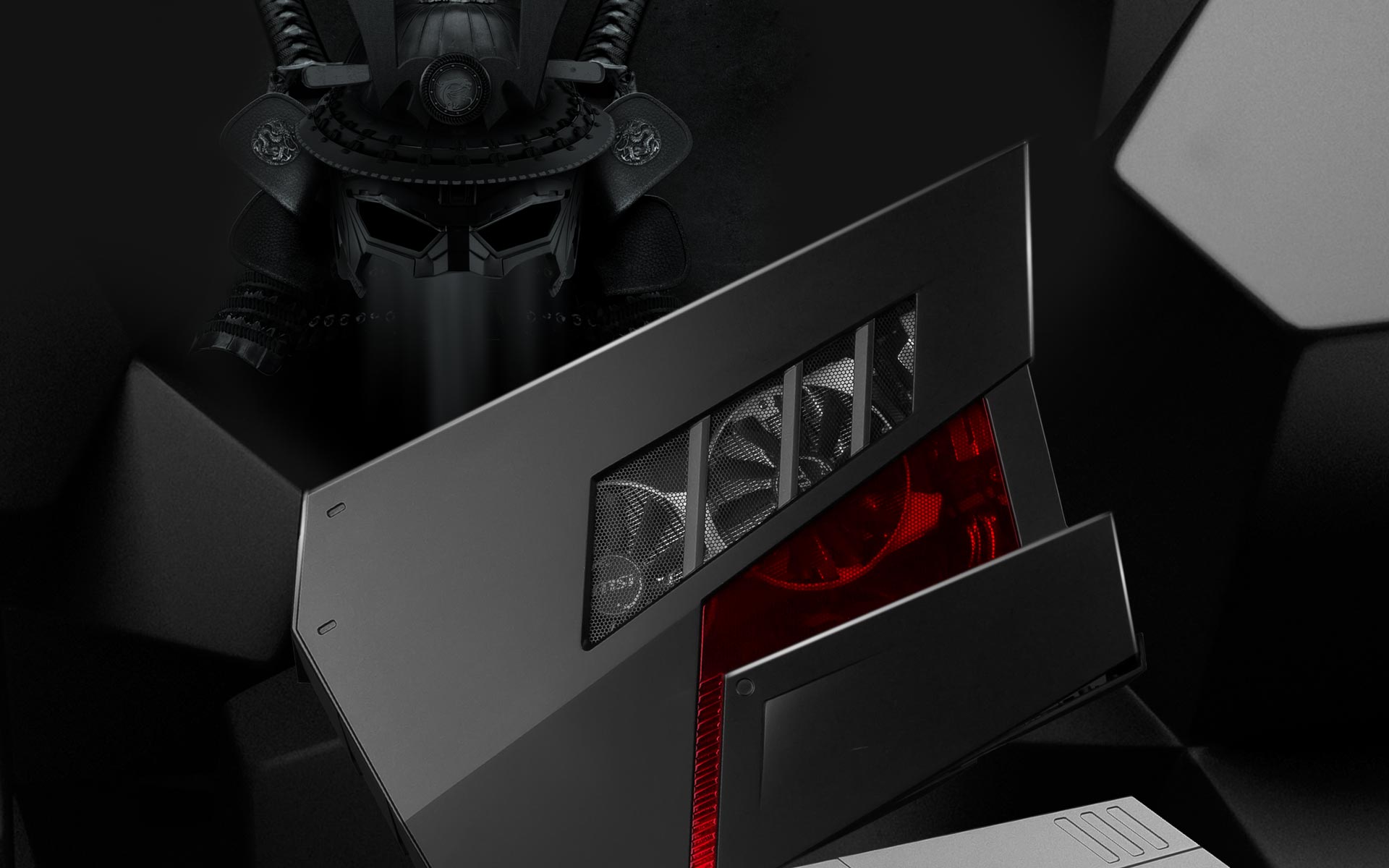 SHARP AS A SAMURAI SWORD
Aegis is a real weapon shield, designed from scratch and built to be the ultimate defense and attack platform. Only the best equipment is chosen for Aegis. Not only the performance is as sharp as a sword, the case itself is made with great care and for real gaming champions.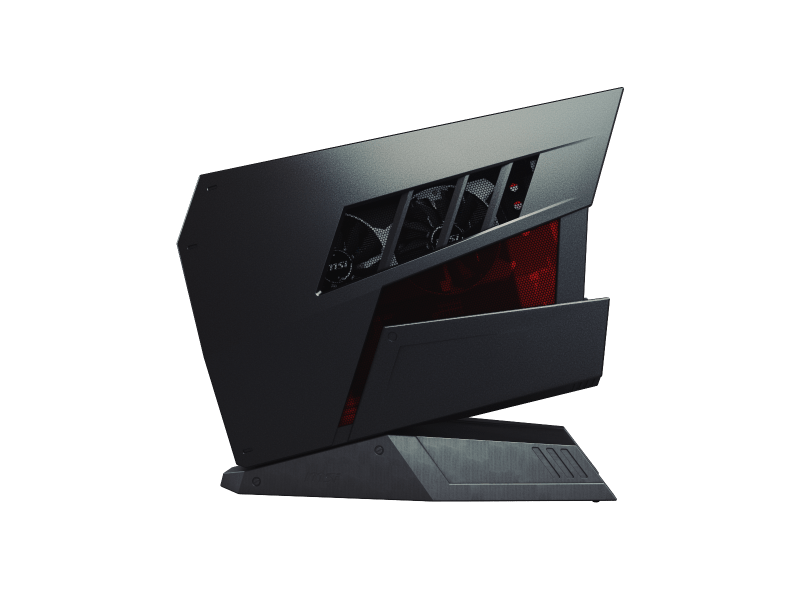 LATEST 7TH GENERATION INTEL® CORE™ i7 PROCESSORS
KabyLake is codename of the brand new 14nm micro-architecture of Intel's latest 6th generation processors. The KabyLake platform requires lower power consumption but delivers better performance than before. Performance of Intel® CoreTM i7-7700 is also 13% faster than Intel®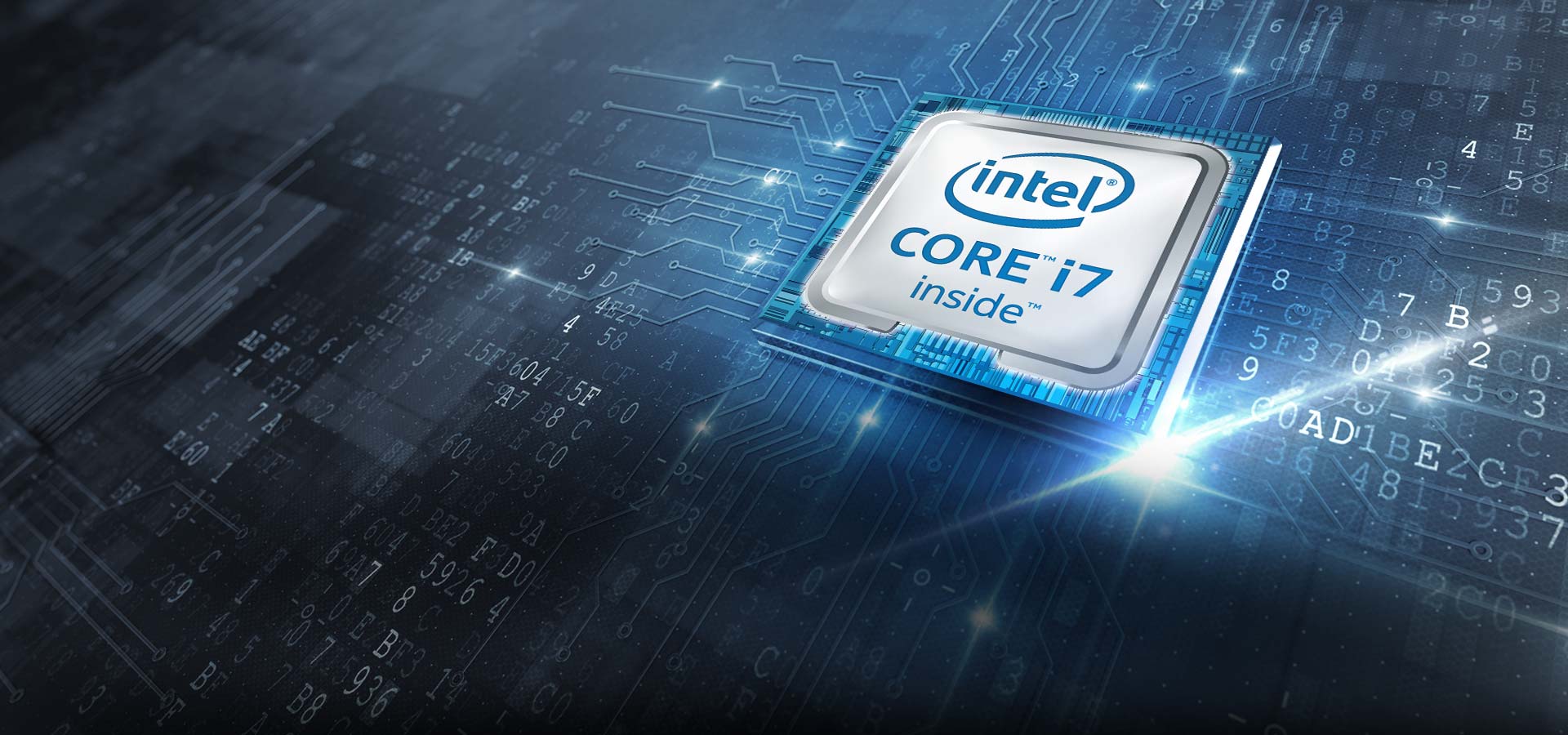 READY FOR
EXCELLENT GRAPHICS
Play the latest games in all their full glory with MSI Aegis. It can be equipped with the latest high-end graphics cards, including the MSI GTX 970.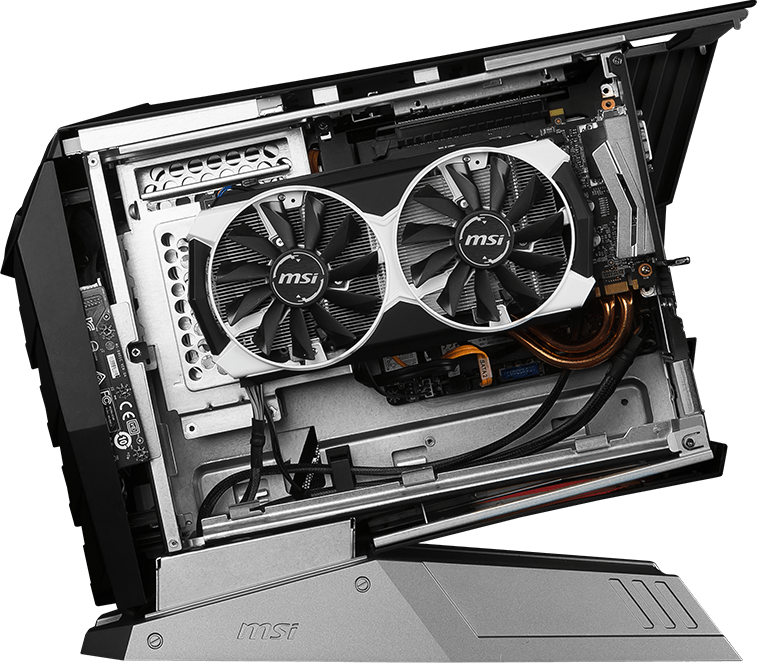 A SOPHISTICATED
GAMERS PLATFORM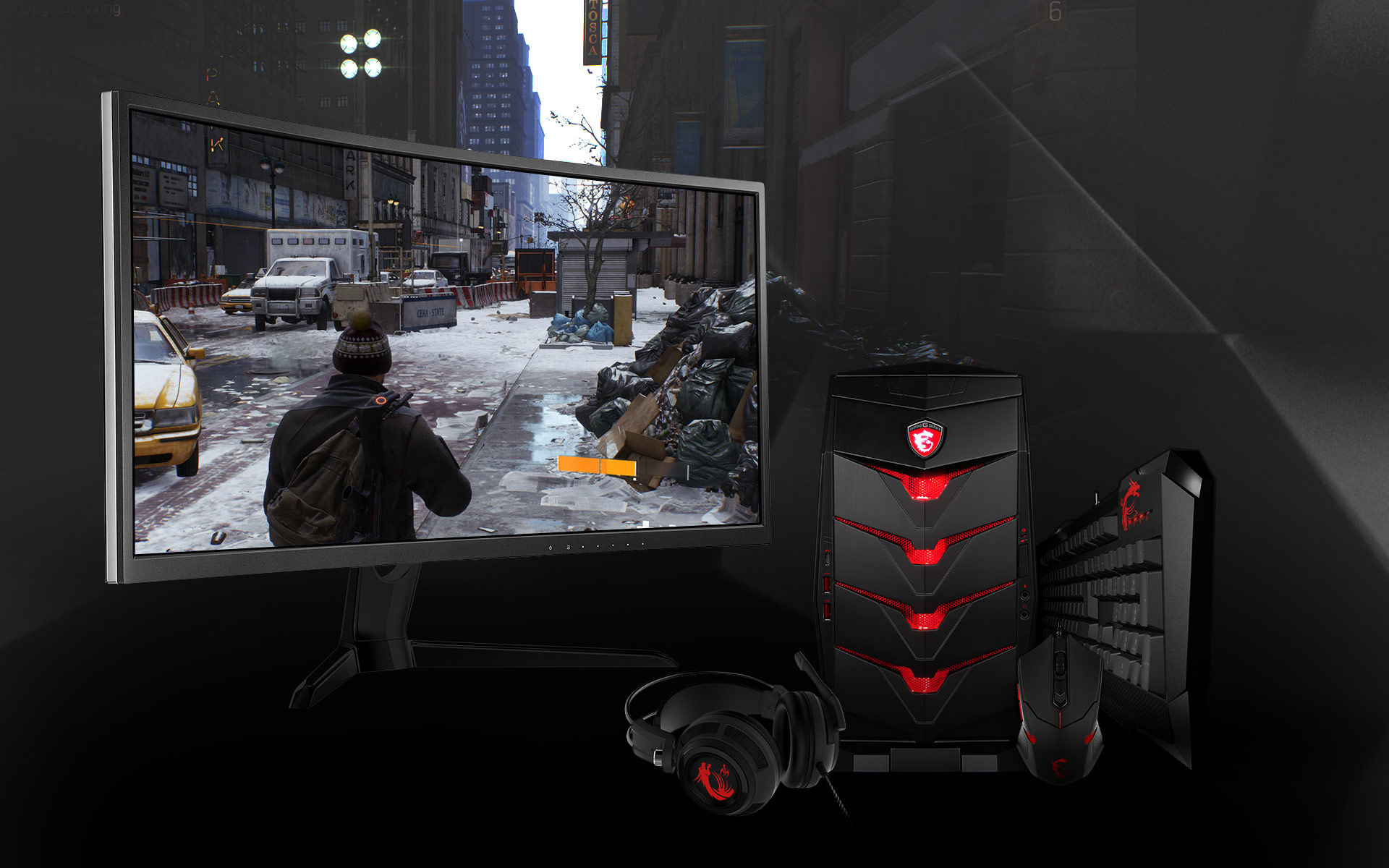 PCI-E GEN3 X4 SSD LOAD GAMES IN SECONDS
Get in the game before everyone else with the latest PCI-E Gen 3.0x4 bandwidth utilizing NVMe technology on single M.2 SSD. Harness the full performance potential of the Gen 3.0 SSD through the optimization of the hardware and software outputting extreme read speeds up to 2200MB/s, 5x faster than SATA3 SSD's.
*The feature should be install with a NVMe M.2 SSD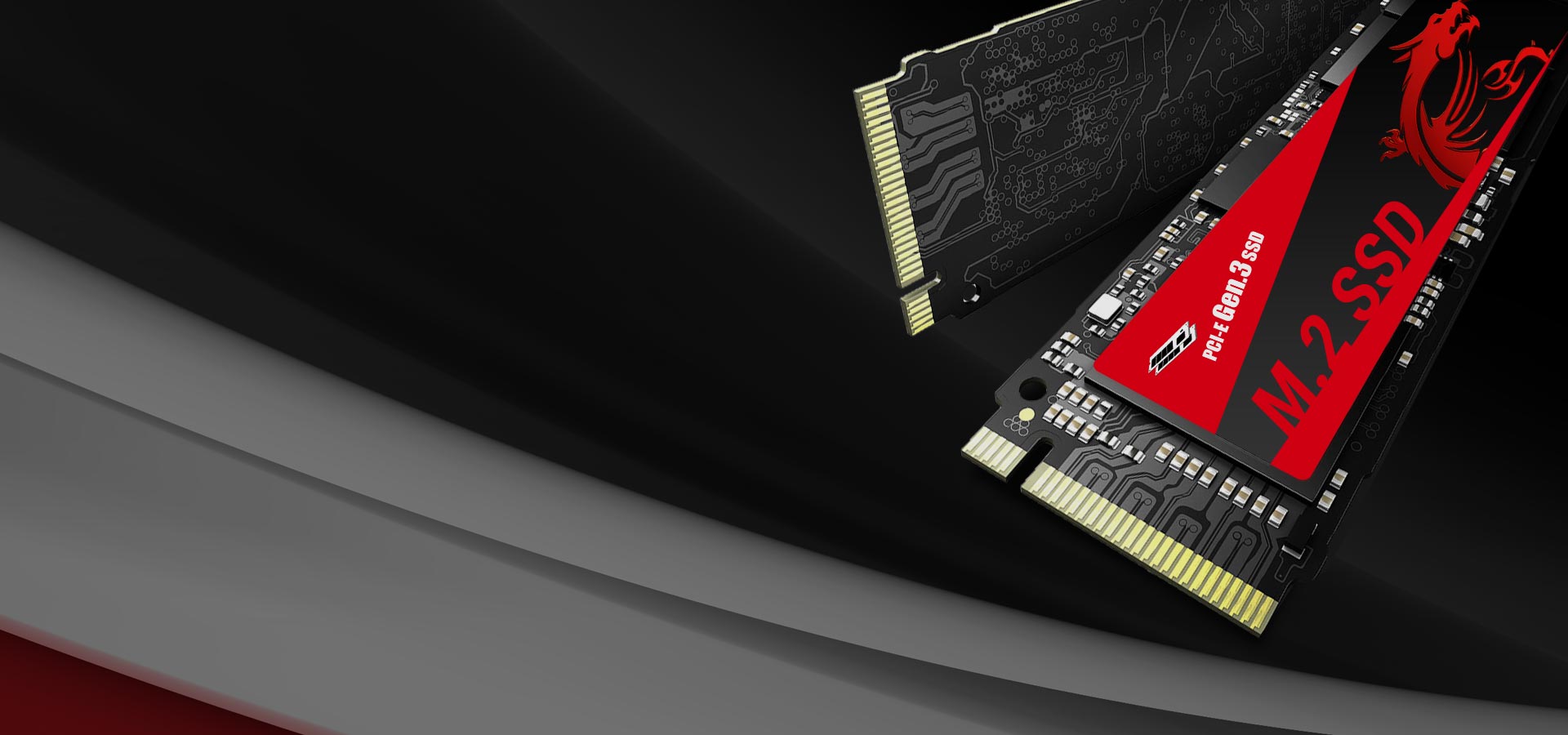 LATEST ARCHITECTURE DDR4-2133 MEMORY SUPPORT
Get the best possible performance out of your Desktop with support of the advanced DDR4-2133 memory, achieving over 29GB/s in reading speed and 32GB/s in writing. With over 30% faster performance than previous generations DDR3-1600, DDR4-2133 is the new laptop standard to take your extreme gaming experience to the next level.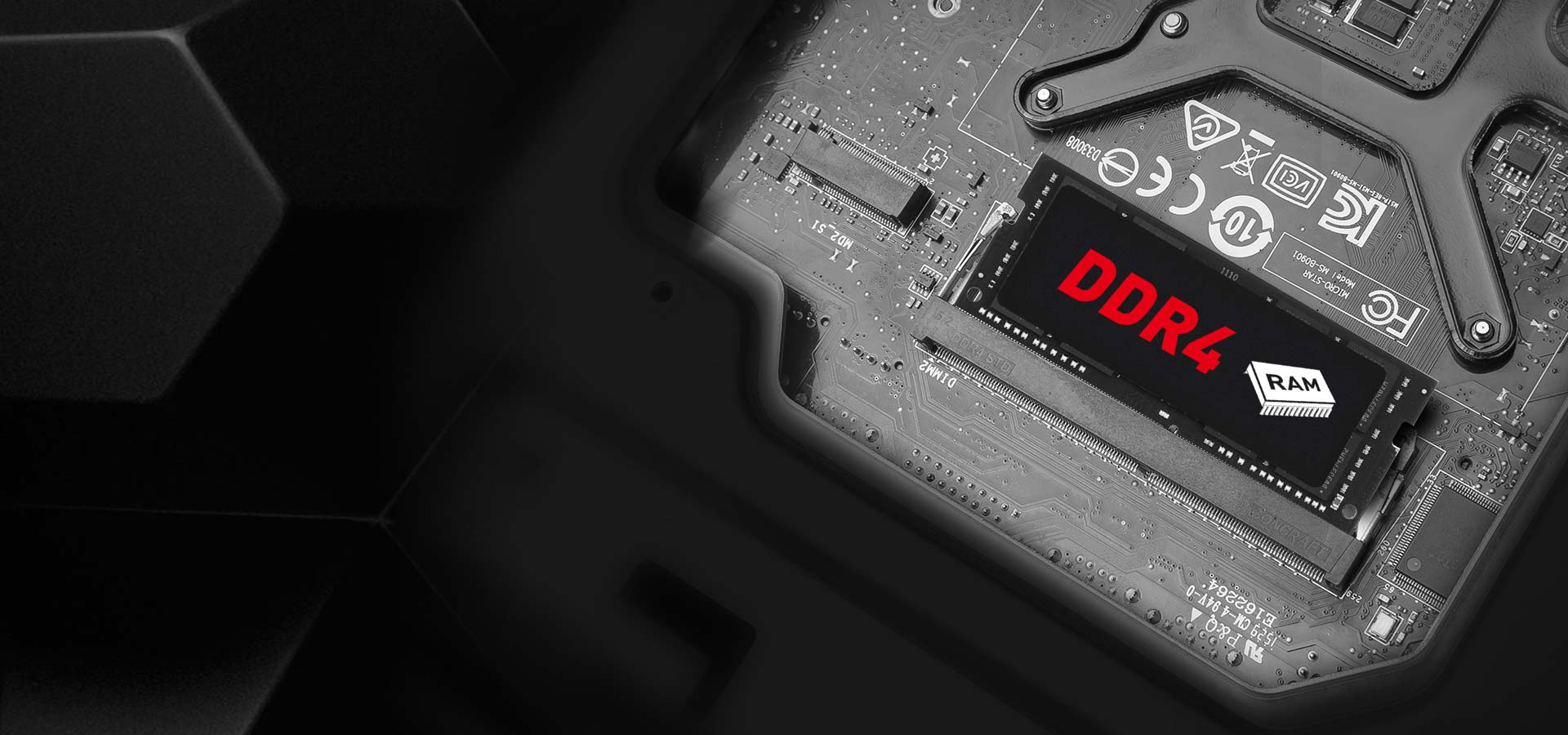 MILITARY CLASS 4 COMPONENTS
MSI motherboard is equipped with military-grade components ensure excellent stability, power efficiency and performance to provide a smooth operation.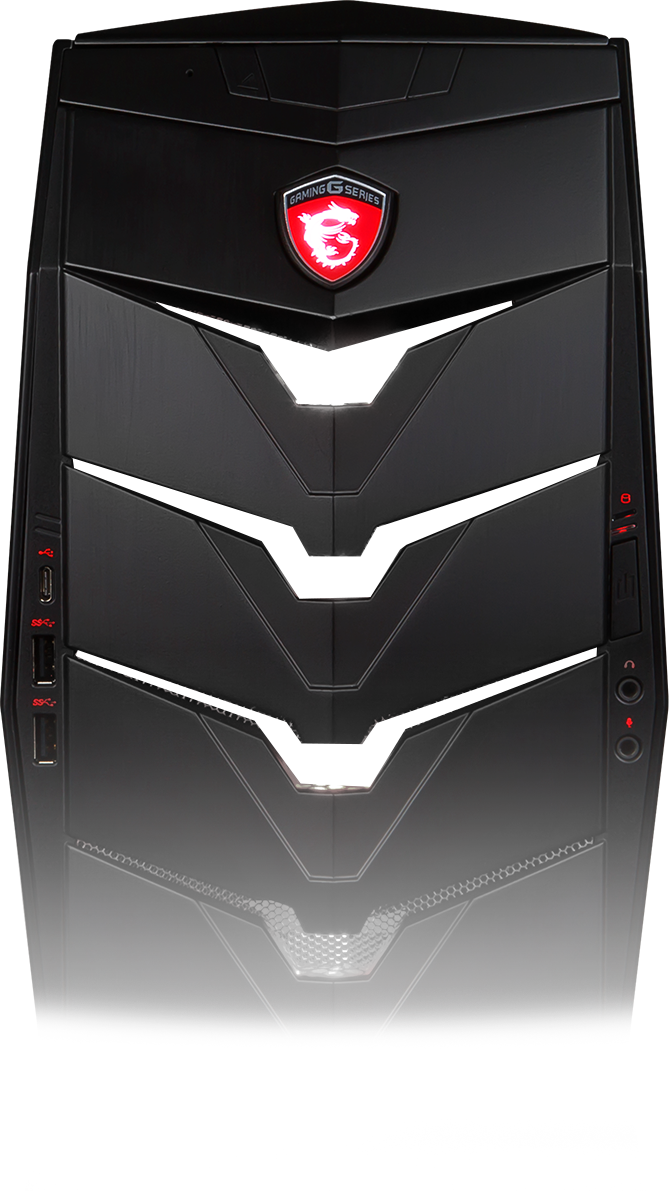 MYSTIC LIGHT
Customize your Aegis with Mystic Light. Make your build look on fire or cold as ice. You are in control. You can select any of the colors from the palette to match your systems' design. Or use breathe, gradient or Gaming & Music modes.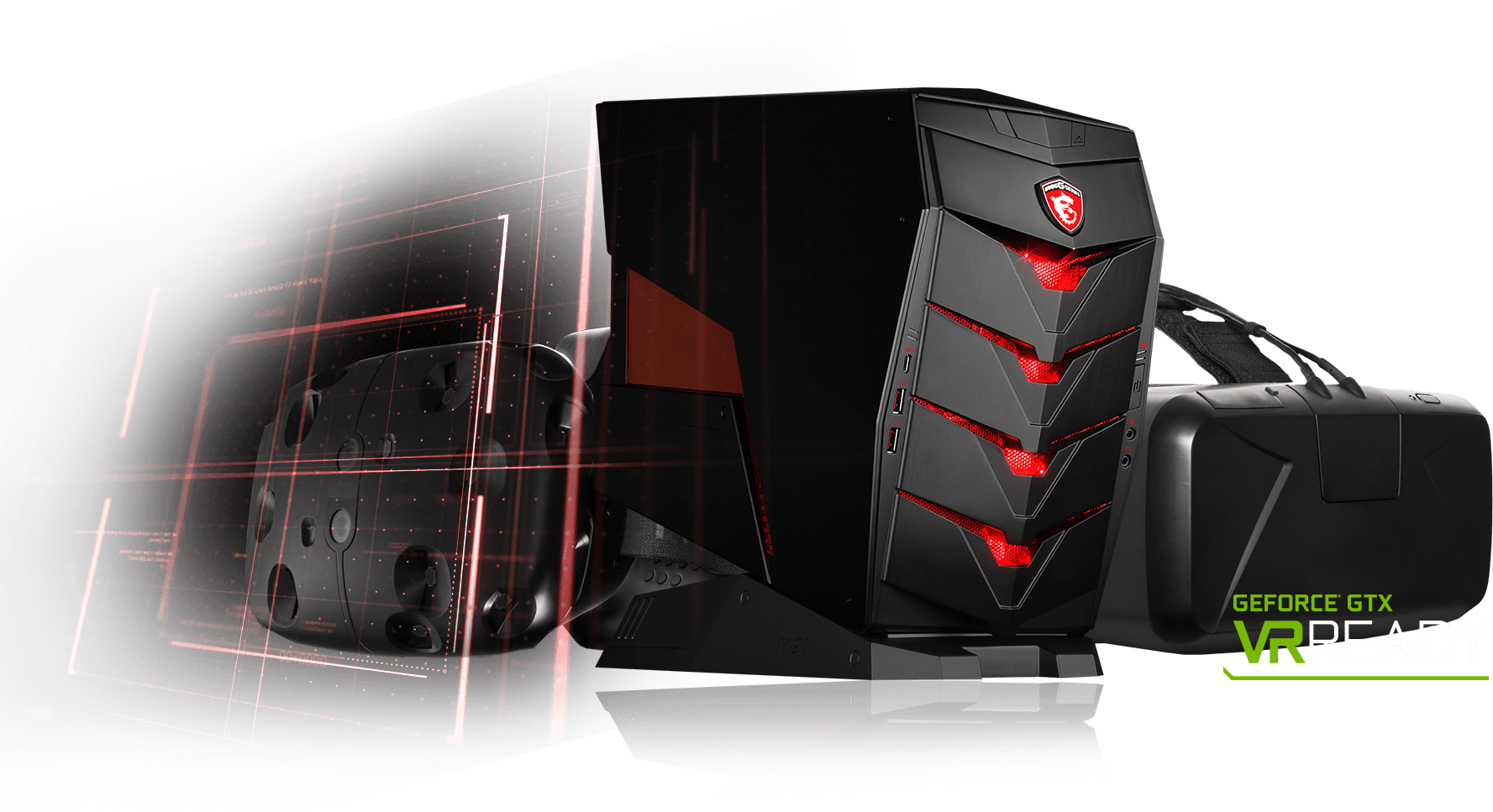 READY FOR THE FUTURE
The era of VR gaming is near and the Aegis series is ready for it. With more than enough power and hardware to enter the realm of virtual gaming, get ready to play the future in an immersive experience unlikely anything you've seen.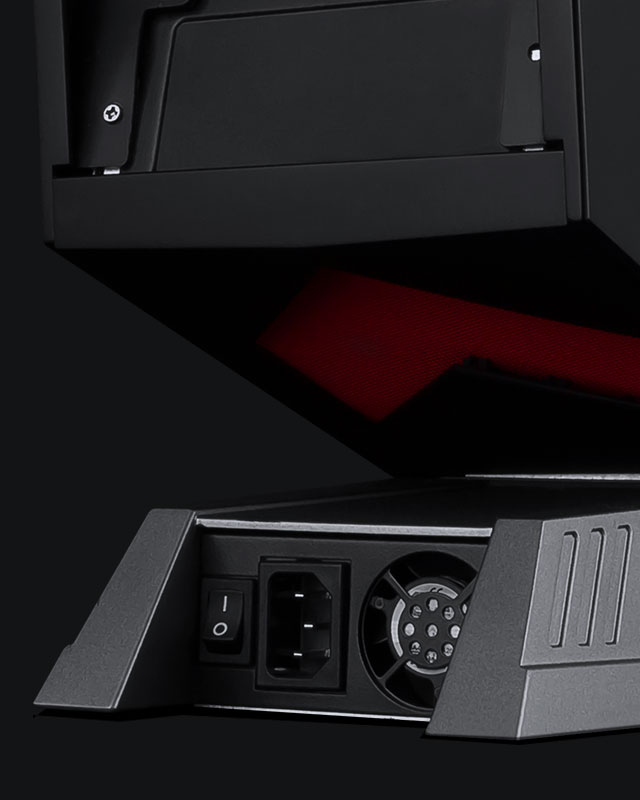 CARRY TO A LAN PARTY
A useful handle situated at the top-back of the Aegis case can be used to pick up and carry this lightweight gaming beast around from one LAN-party to the next.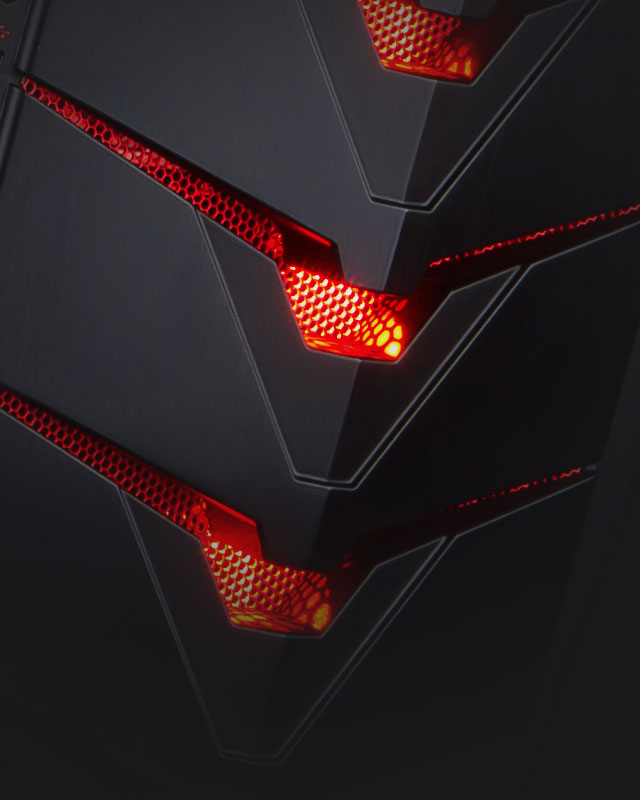 CUSTOMIZE WITH MYSTIC LIGHT
Choose your own style with RGB LEDs built into the front of the case. Give Aegis its own gaming look.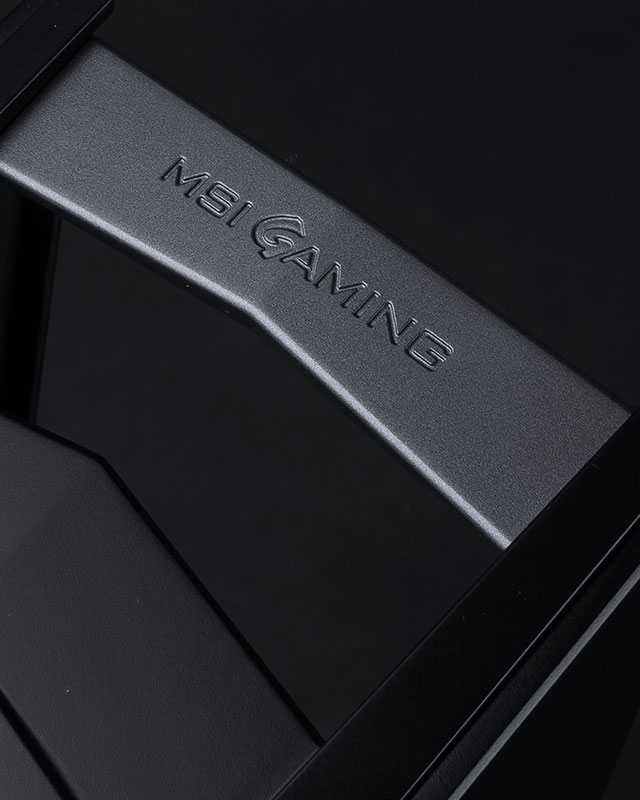 SEPARATED POWER SUPPLY
The power supply is built into the foot of Aegis, this will keep it stable and cool for all the heavy gaming duties.
AUDIO BOOST 3
To deliver the crispest sound signal to gamers' ears, a special hardware amplifier called 'Audio Boost' is integrated onto the Aegis's motherboard, especially benefiting gamers using a gaming headset.
AUDIO BOOST 3
To deliver the crispest sound signal to gamers' ears, a special hardware amplifier called 'Audio Boost' is integrated onto the Aegis's motherboard, especially benefiting gamers using a gaming headset.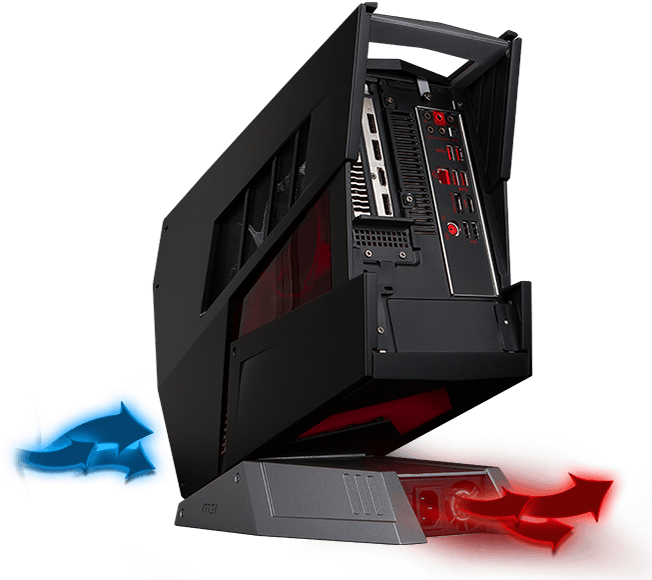 SILENT STORM COOLING 2
To get outstanding performance Aegis is equipped with a powerful cooling system, Silent Storm Cooling 2. Embracing two separate chambers that individually take care of the cooling of different components within the Aegis, the unique 'Silent Storm Cooling 2' design makes sure the system's temperature stays perfectly under control, supporting a cool and silent operation.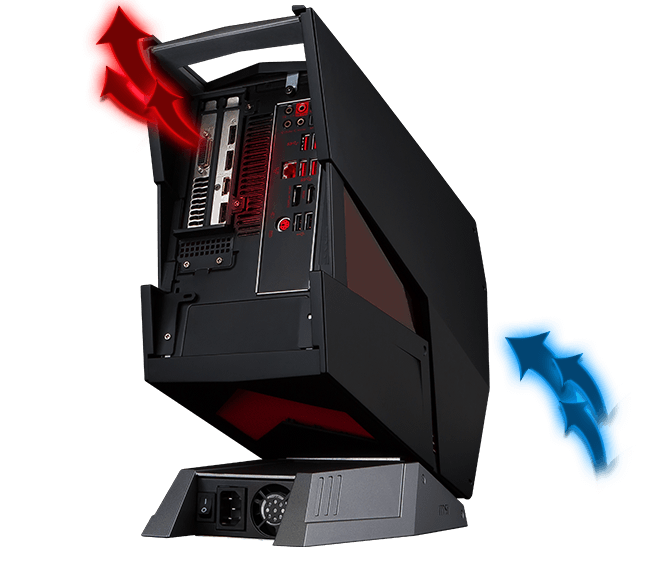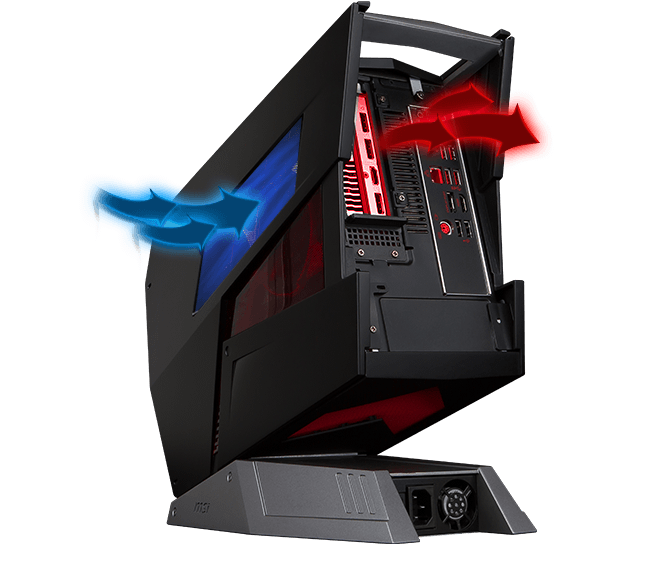 EASY ACCESS
TO COMPONENTS
For those who always want to get the best out of their system, the components of the Aegis series are easily accessible and ready to be upgraded at any time. Whether it is storage, a processor or a graphics card, you can always keep your Aegis gaming rig up to date with the latest hardware.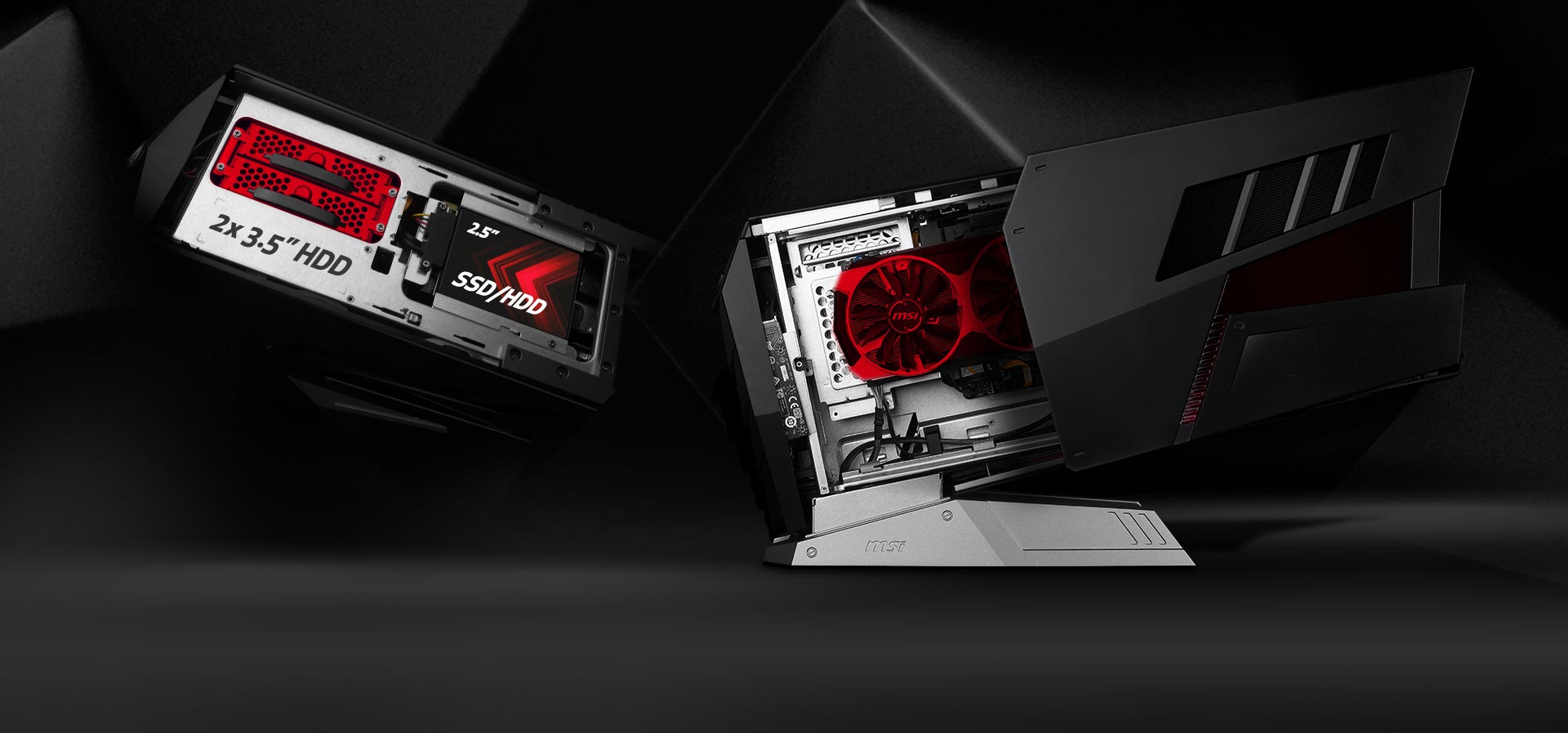 PLUG IN AND GAME ON
Ready to connect all your game accessories and devices. There are enough ports to complete your gaming rig.
BACK: Audio jack / SPDIF · LAN / USB 2.0 · USB 3.1 Gen1 / HDMI · PS2 / USB2.0
FRONT: Mic in/Headset out · USB 3.1 Gen1 Type C · USB 2.0 (top with SuperCharger 2)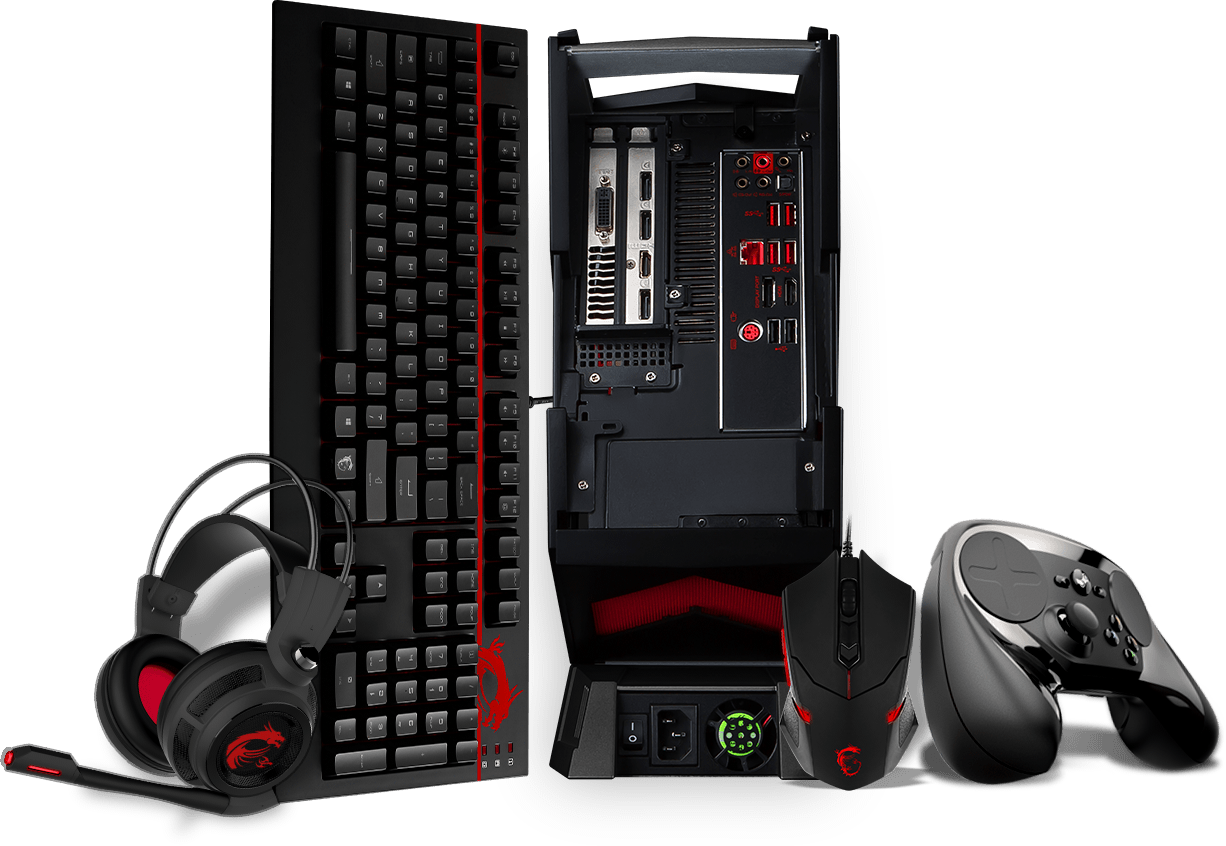 Type-C with reversible design
Get all the performance benefits from USB 3.1 Gen1 combined with the convenience of the USB Type-C connector. This reversible connector allows for effortless connecting of USB devices.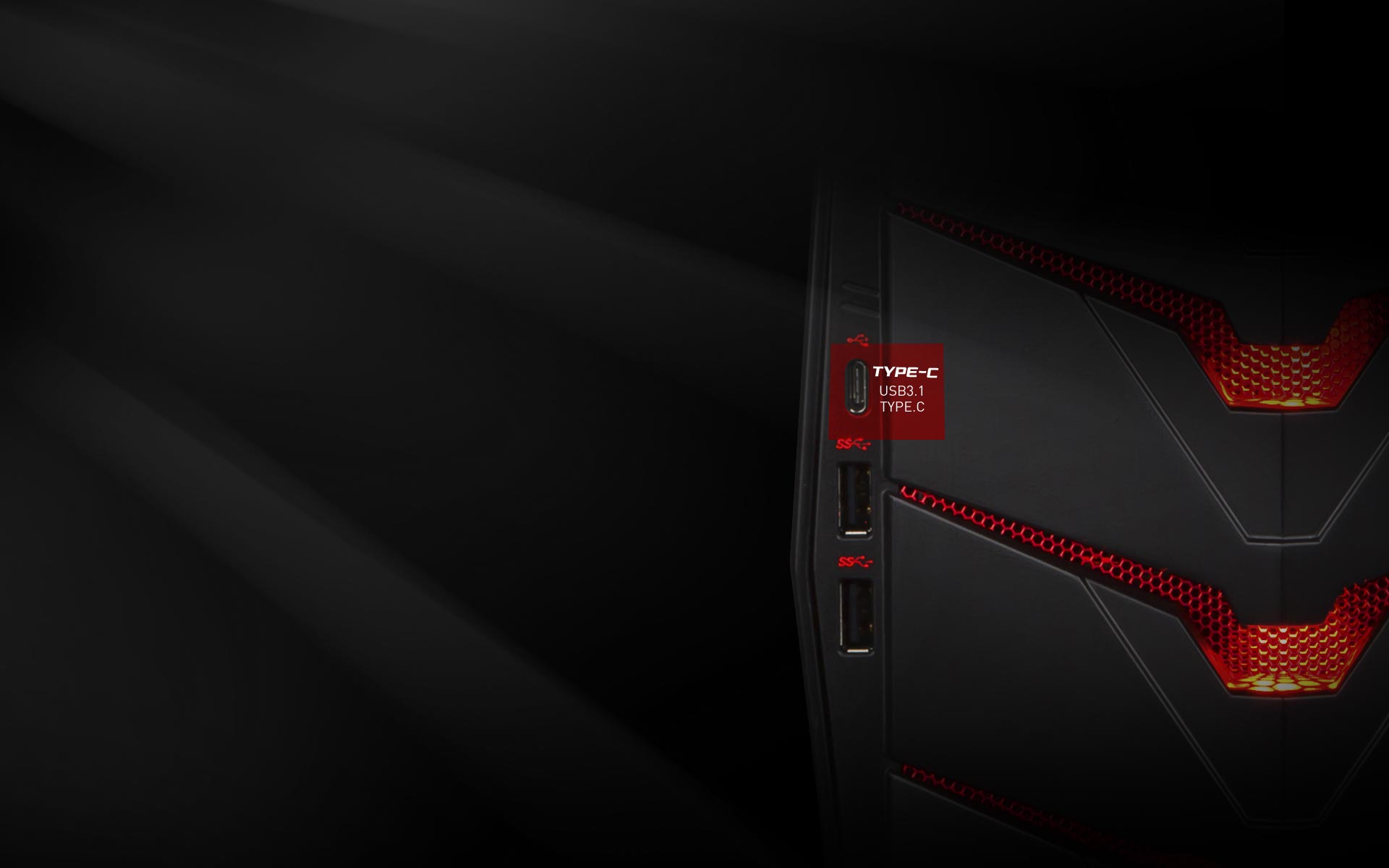 SUPER CHARGER 2
With MSI Super Charger 2 you can provide 10x more power to USB devices compared to traditional USB ports. With this, you can quickly charge devices such as tablets and smartphones, eliminating the need for wall power sockets.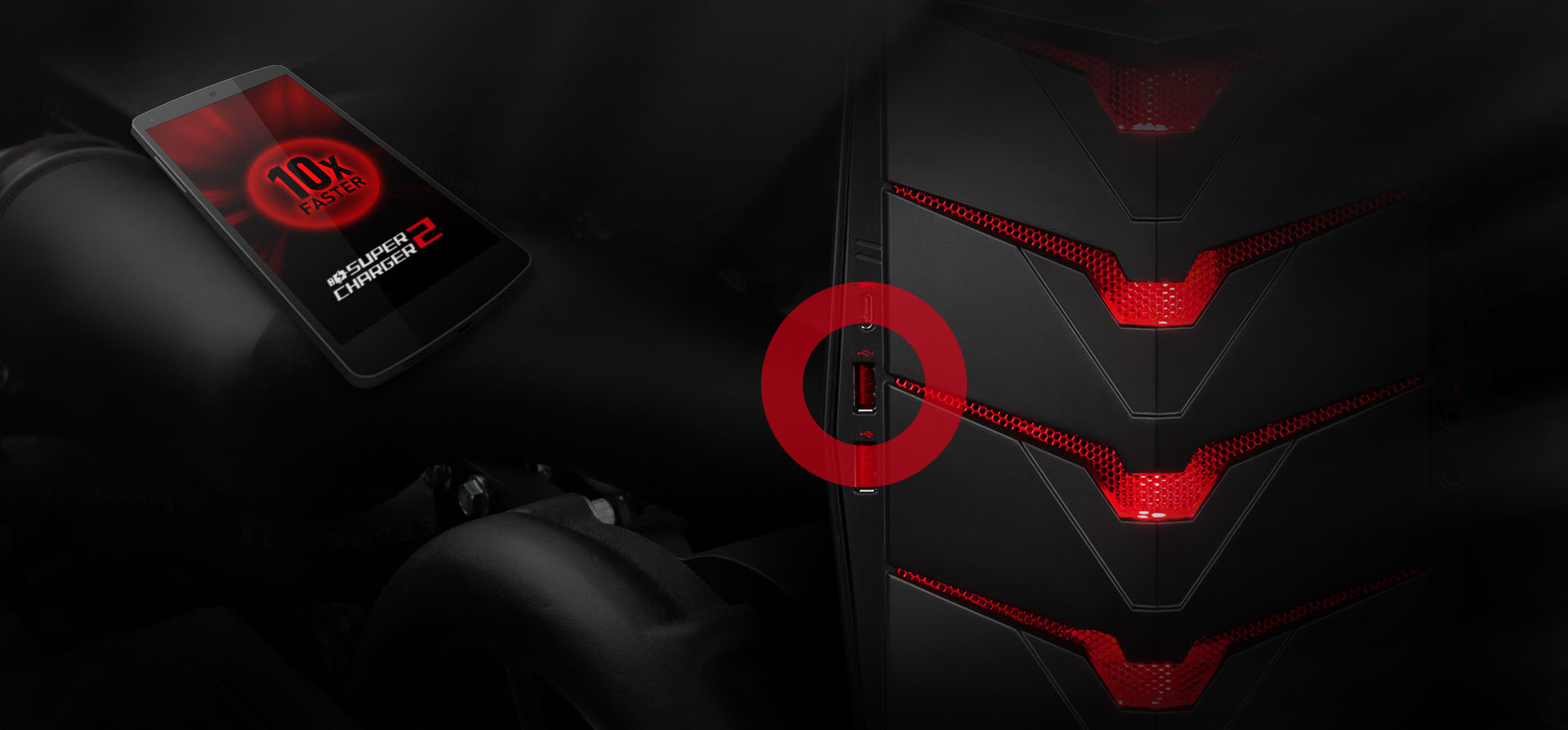 A DIFFERENT VIEW ON GAMING
MSI Dragon Eye allows you to watch a YouTube video or Twitch Stream while playing a game simultaneously. Whenever you want to watch your favorite game matches while gaming, or watch a tutorial of that difficult part on the same screen so you don't have to switch between screens anymore. It is all possible with Dragon Eye.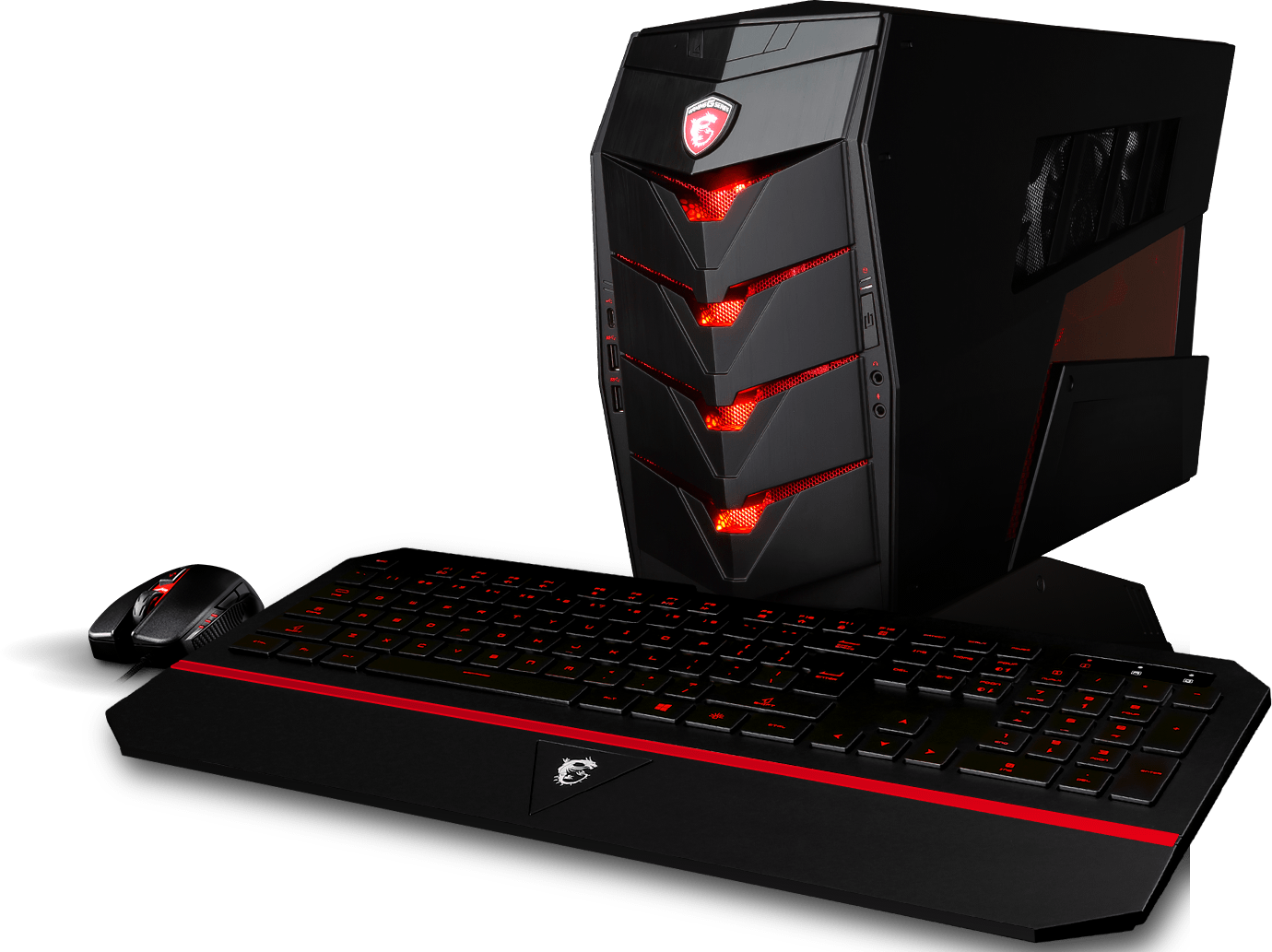 مشخصات فنی
شرکت ماتریس، نماینده رسمی در ایران

سیستم گیمینگ آماده MSI AEGIS X3 , Ti , Custom Desktop Gaming Systems
آخرین تغییرات قیمت و موجودی