Powered by GeForce® GTX 1080 Ti
Integrated with 11GB GDDR5X 352-bit memory interface
WATERFORCE All-in-one Cooling System
Advanced Copper Back Plate Cooling
AORUS VR Link provides the best VR experience
RGB fusion – 16.7M customizable color lighting
Protection Metal Back Plate
Built for Extreme Overclocking 12+2 Power Phases
AORUS graphics cards are crafted for perfection in pursuit of the ultimate graphics experience for gaming enthusiasts. Based on the revolutionary NVIDIA® Pascal™ GPU architecture, AORUS graphics card brings you incredible gaming experience. - GPU Gauntlet™ Sorting
- Pascal-powered graphics card give you superior performance and power efficiency
- Support up to 8K display @60Hz
- Outstanding performance for Virtual Reality gaming
AORUS ALL-AROUND COOLING SOLUTION
AORUS provides the all-around cooling solution for all key components of the graphics card. We take care not only GPU but also VRAM and MOSFET, to ensure a stable overclock operation and longer life. On the front side, the large copper base plate dissipates the most heat from the GPU and VRAM. On the back side, the copper back plate dissipates the heat from the GPU back side. All other key components are taken care of very well by the WATERFORCE cooling module. AORUS ensures the customer a better cooling solution in many ways.
WATERFORCE WITH ALL-IN-ONE COOLING SYSTEM
The WATERFORCE all-in-one cooling system is a pre-assembled and pre-filled liquid solution that provides the easiest way for installation. The optimized pump and water block deliver the most efficient water flow and cooling performance at a lower noise level.
LARGE COPPER BASE PLATE
With direct contact to the GPU, VRAM and all critical components, the large copper base plate efficiently transfer heat generated from the interior cores to the liquid.
AORUS STYLE
RGB FUSION
With 16.7M customizable color options and numerous lighting effects, you could now choose the right scheme for your gaming rig through AORUS graphics engine.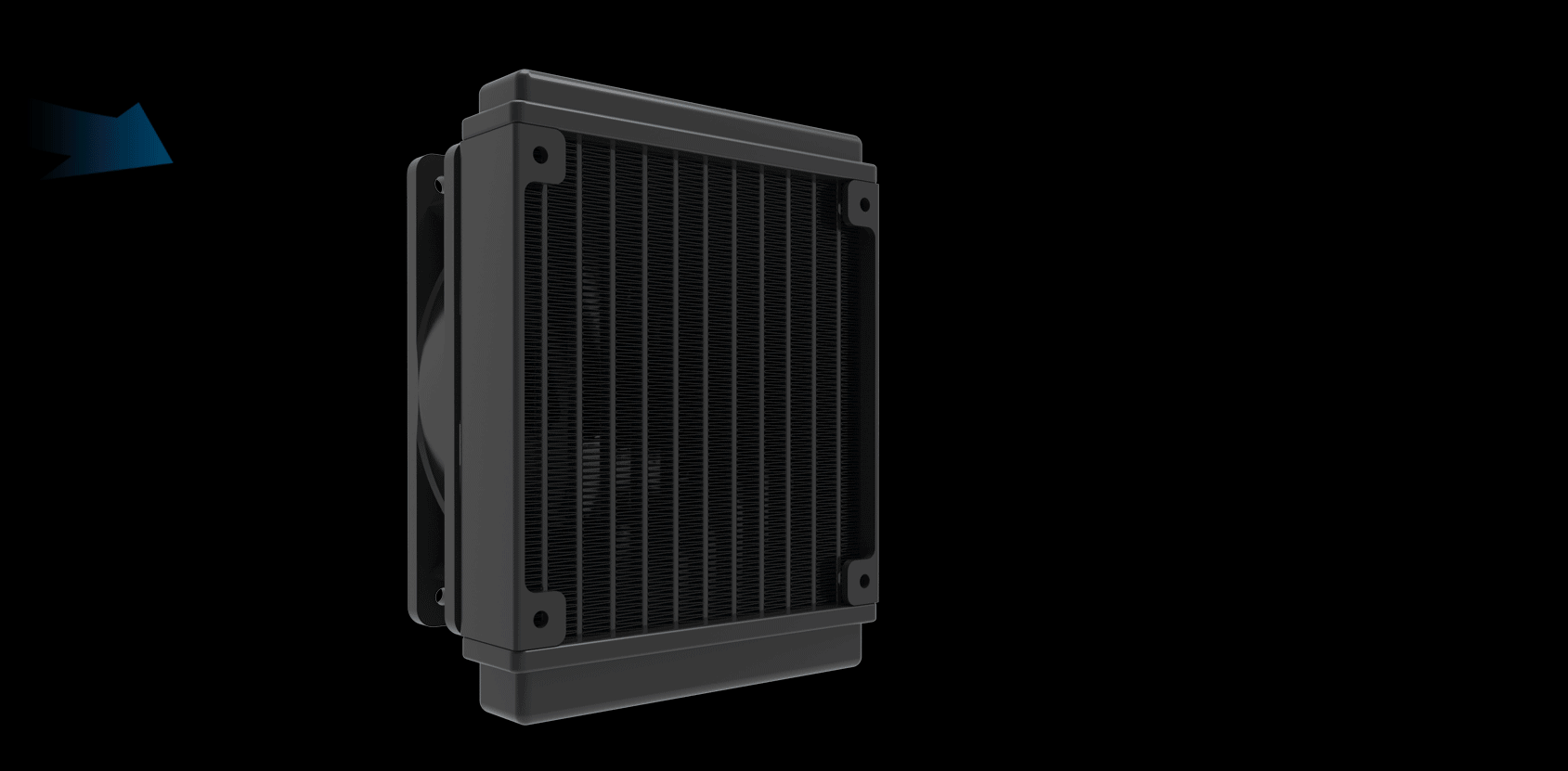 AORUS VR LINK
SO EASY TO VR
AORUS VR Link features 1 extra front-facing and 2 rear HDMI ports, letting you connect a VR device and up to 2 HDMI monitors at the same time without having to swap cables, so you can flexibly set up a display configuration that best fits your gaming needs.
MULTI DISPLAY CONFIGURATION SUPPORT
AORUS VR Link is the only output technology in the market that supports the following combinations of displays without any adaptors required. (VR Headsets are connected via HDMI)
AORUS EXCELLENCE
PREMIUM BUILD IN EVERY ASPECT
Protection Metal Back Plate
Glorious black metal back plate provides the solid protection, strengthens the structure and inspires the passion for gaming.
مشخصات فنی
Boost: 1746 MHz / Base: 1632 MHz in OC mode
Boost: 1721 MHz / Base: 1607 MHz in Gaming mode
(Reference Card Boost: 1582 MHz / Base: 1480 MHz)

OC mode: 11448 MHz Gaming mode: 11232 MHz

Digital max resolution 7680x4320

Dual-link DVI-D *1
HDMI-2.0b*3 (Max Resolution: 4096x2160 @60 Hz)
Display Port-1.4 *3 (Max Resolution: 7680x4320 @60 Hz)
(VR mode: DP*3, HDMI*3)
(Standard mode: Dual-link DVI-D*1, DP1.4*3, HDMI 2.0b*1)

AORUS Metal Sticker/ PCIE Power cable (Dual 6-pin to 8-pin)

H=36.41 L=266.67 W=122.6 mm

DirectX DirectX 12 API feature level 12_1
OpenGL 4.5

شرکت آواژنگ، نماینده رسمی در ایران

کارت گرافیک جی تی ایکس 1080 تی آی واترفورس با کولینگ مایع گیگابایت AORUS GeForce® GTX 1080 Ti Waterforce Xtreme Edition 11G GDDR5X GV-N108TAORUSX W-11GD 352-bit Liquid Cooling Hybrid
آخرین تغییرات قیمت و موجودی