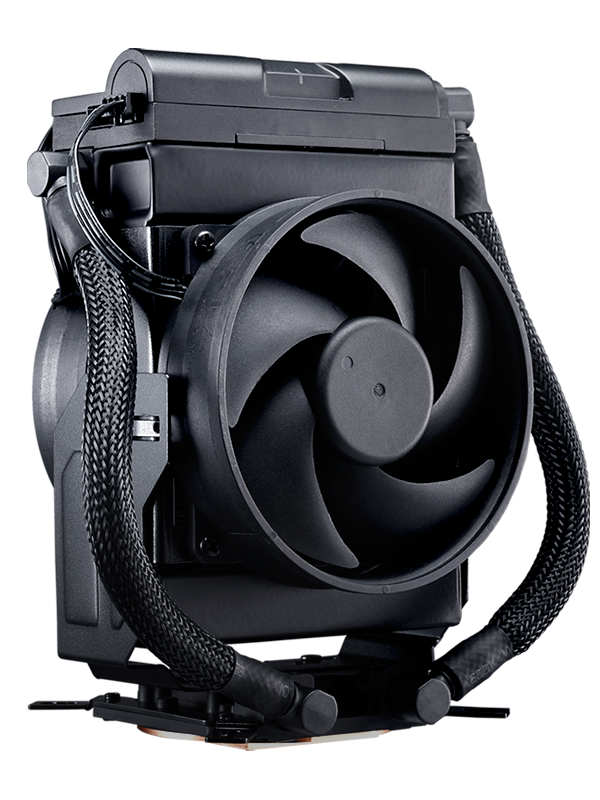 Compact Cooling,
with a TwistMASTERLIQUID MAKER 92

Introducing the
MasterLiquid Maker 92This revolutionary new cooler is a first in our industry, and brings a new option to meet the specific demands of PC building enthusiasts. We understand that people have different needs in the way they configure their systems and that they desire the performance of AIO water cooling but sometimes cannot combine one with their current choice of case and PC system. Now you have a new option in a compact liquid cooler that can swivel to fit multiple dimensions.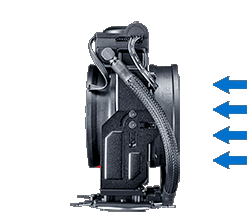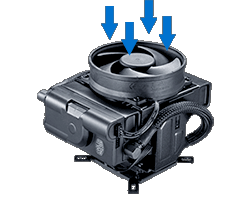 Switch and SwivelChoose between vertical and horizontal cooler configurations that perfectly suit you case and airflow needs.

Liquid and AirA single tower utilizes superior AIO liquid cooling with dual fans for improved static pressure and maximized cooling.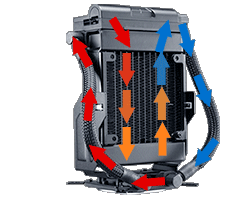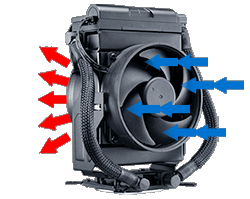 Compact BodyA combined pump and radiator in one easily installable unit brings liquid cooling to smaller builds and tighter PC case layouts.

Silence Efficiencywe have a feature called Silence Efficiency which turns off the fan when the temperature is below 50% of user setting to save noise and power.
Silence Efficiency:Intake fan stay static under 50% temperature setting from BIOS

Special DesignAir Pressure Fan DesignAir Pressure fans are ideal for funneling concentrated air short distances at hot components or tight spaces. Recommended for use on the front panel to penetrate mesh wiring and tightly packed HDDs.Clean Copper Base DesignPrecision machined Microchannels maximize the water contact surface, to quickly dissipate heat. The base is finished with clean and clear appearance.Breakthrough
Pump-Radiator CombinationWith extremely limited space, Cooler Master overcame the limitation by fully designing a smallest ever pump-radiator combination.Dense Fin DesignThe aluminum radiator has an extremely dense fin array to provide maximum surface area.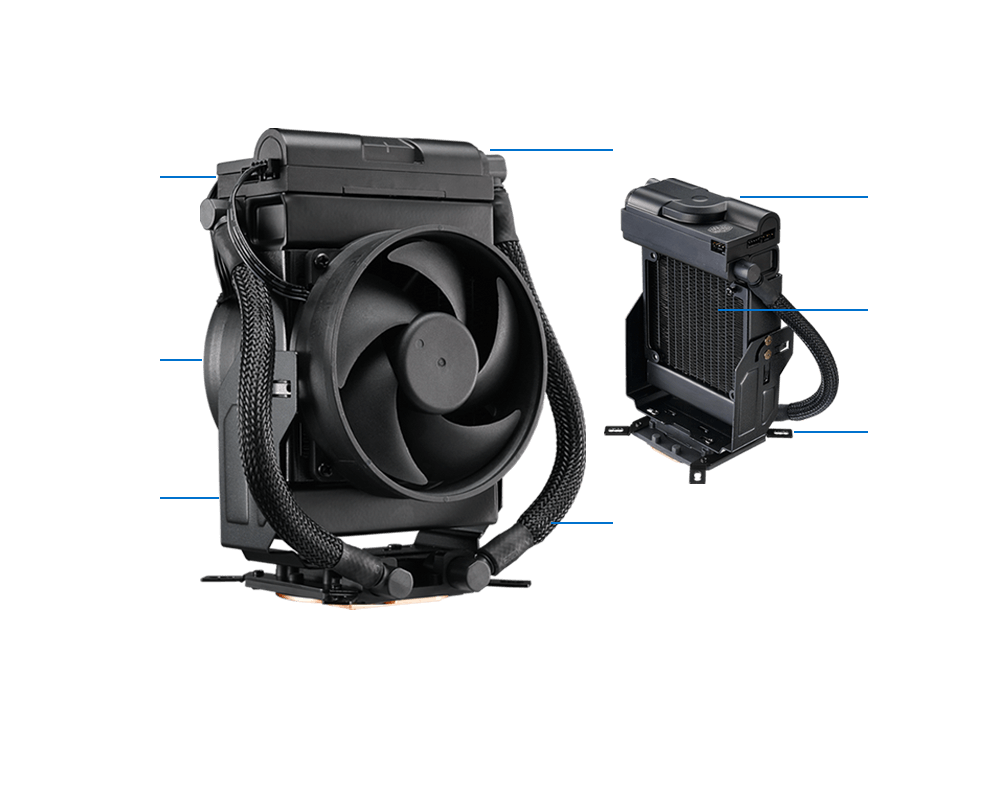 آدرس توليد کننده : کولینگ مایع CoolerMaster Master Liquid Maker 92 Copper Base Air Pressure Fan Compact Cooling
مشخصات فنی
Intel® LGA 2066 / 2011-v3/ 2011/ 1151/ 1150/ 1155/ 1156 socket

550 ~ 2600 RPM (PWM) ± 10%

شرکت آواژنگ، نماینده رسمی در ایران

کولینگ مایع CoolerMaster Master Liquid Maker 92 Copper Base Air Pressure Fan Compact Cooling MasterLiquid Maker 92 Liquid and AirA Switch and SwivelChoose
آخرین تغییرات قیمت و موجودی