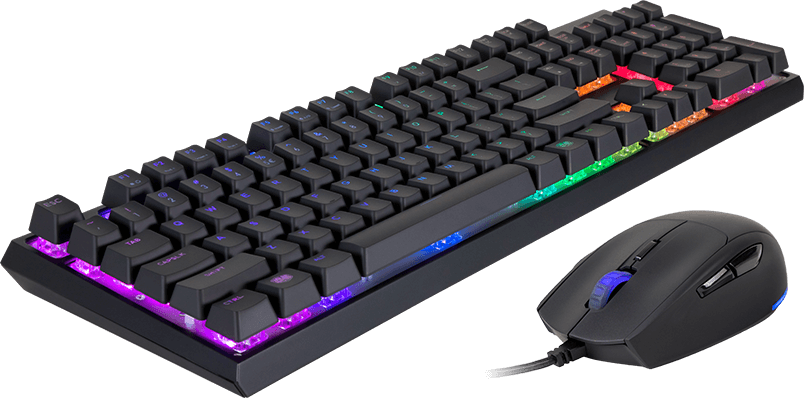 The MasterSet MS120 is a keyboard/mouse combo with the durability and features normally found in pro-grade hardware. The tactile keyboard and the precision mouse are both quality tools to elevate your gaming aspirations.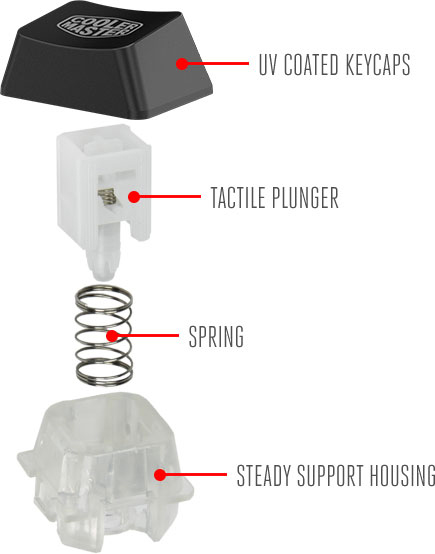 EXCLUSIVE TACTILE HYBRID MEM-CHANICAL SWITCHES
The MasterSet MS120 Keyboard is outfitted with our exclusive hybrid switches engineered in-house. These mem-chanical switches feature specially designed tactile, clicky switches, similar to those found in professional-level mechanical keyboards. The result is a membrane keyboard that's fine-tuned to help you win all your battles.
SLEEK STYLING AND FULL RGB CAPABILITY
The MasterSet MS120 is a keyboard that looks and feels premium, with a stylish modern aesthetic. The MasterSet MS120 also comes with full per-key RGB capability for brilliant lighting effects specialized for each key.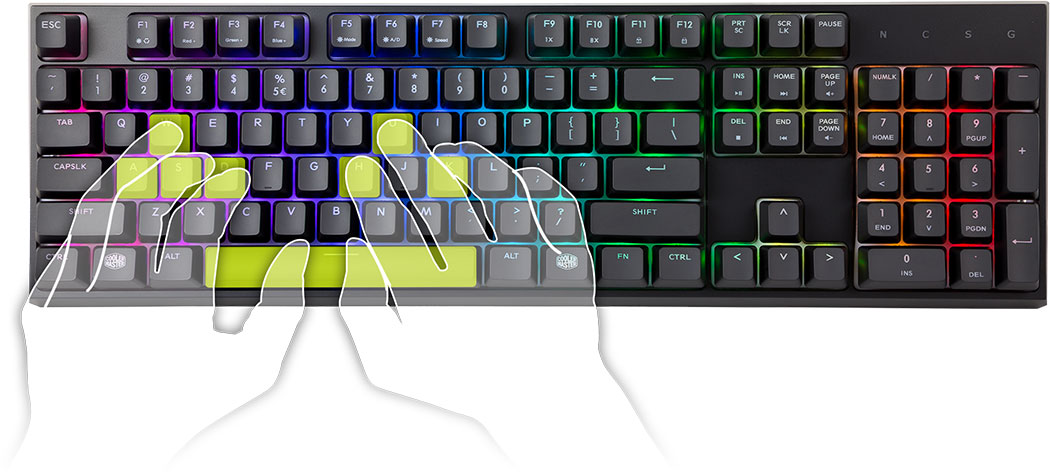 A PRECISION MOUSE TO ELEVATE YOUR GAME
The mouse enclosed in our combo is custom-tailored for hardcore serious gaming. It has durable Omron switches, good for 10 million precise keypresses, and an Avago optical sensor that's optimized specifically for going on a killing spree.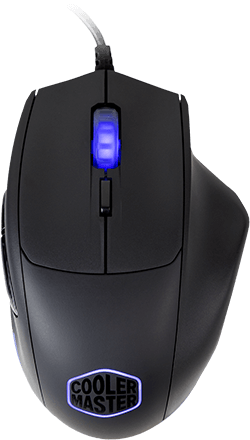 مشخصات فنی
RGB Three Zones, Single Color or Pulsating Effects

4 levels (500, 750, 1500, 3500)

ERGONOMIC STYLING & Gaming

RGB Per-key full backlight, multiple modes and reactive effects. Controllable through FN key combo.

MOUSE
Interface USB 2.0
DPI 4 levels (500, 750, 1500, 3500)
LED backlight RGB
Lighting mode Three Zones, Single Color or Pulsating Effects
Dimension 118 (L) x 78.5 (W) x 39.5 (H) mm
Weight 105 g
KEYBOARD
Switch Type Mem-chanical Clicky
Switch Lifespan 50M+
Material Plastic
Color Black
LED Color RGB
Lighting Mode Per-key full backlight, multiple modes and reactive effects. Controllable through FN key combo.
FW Updates Yes, online updates for LED modes
Polling Rate 125 Hz
On board Memory 32KB
Multimedia Through FN
Connector Cable USB 1.1
Dimension 441(L) x 132.5(W) x 38(H) mm
Weight 1041.5 g

شرکت آواژنگ، نماینده رسمی در ایران

کیبرد و ماوس کولرمستر CoolerMaster MASTERSET MS120 Combo Keyboard & Mouse EXCLUSIVE TACTILE HYBRID MEM-CHANICAL SWITCHES RESPONSIVE 26-KEY ANTI-GHOSTING
آخرین تغییرات قیمت و موجودی